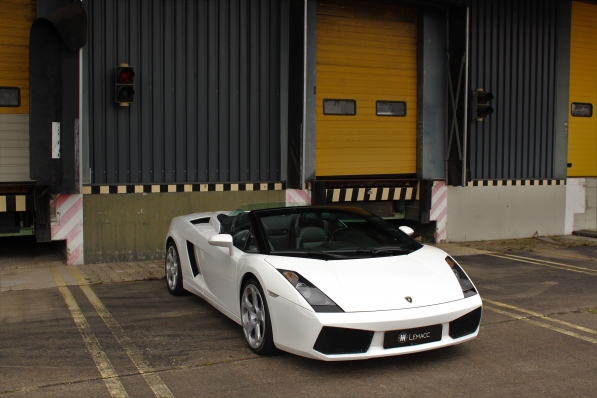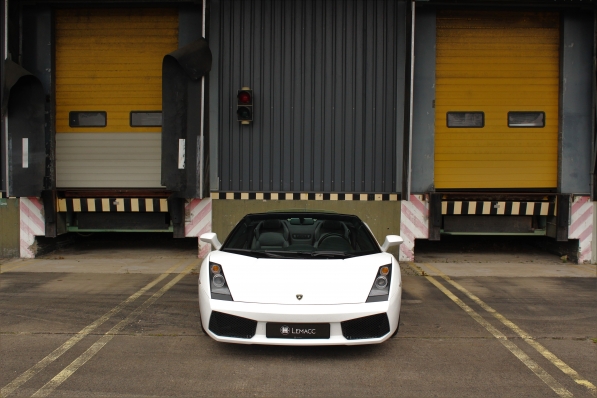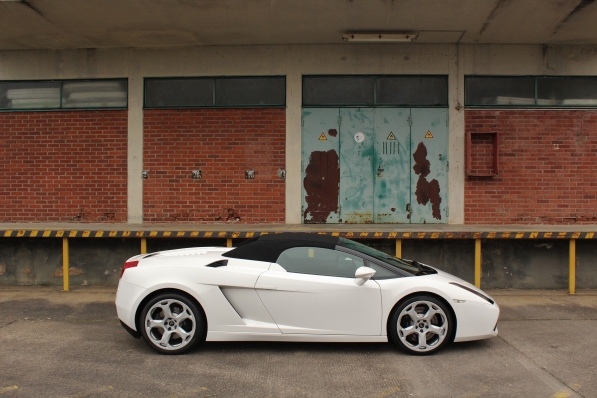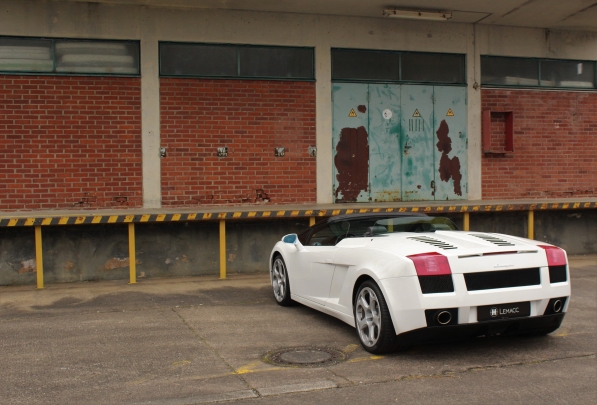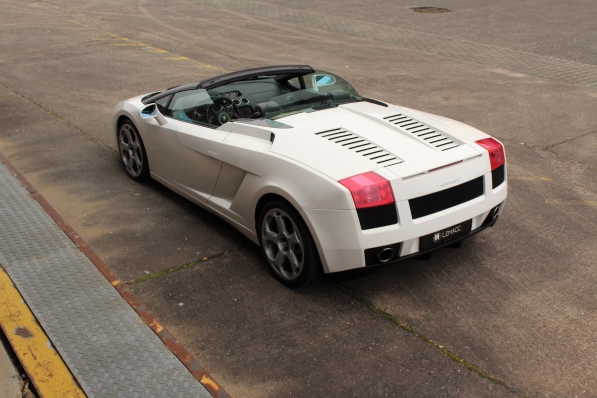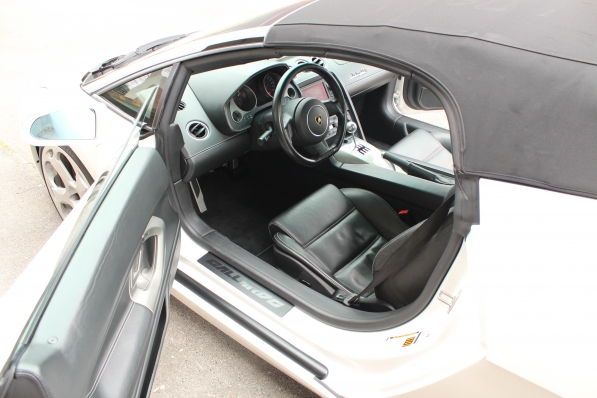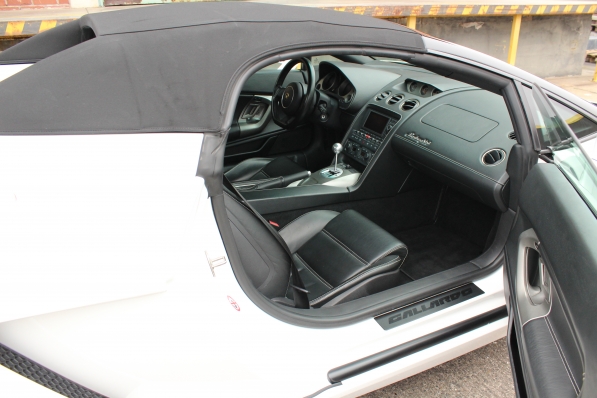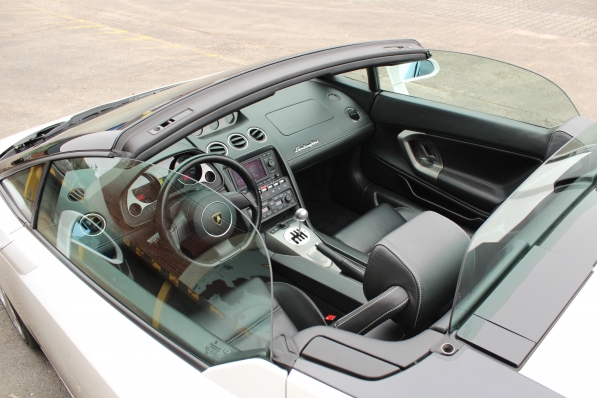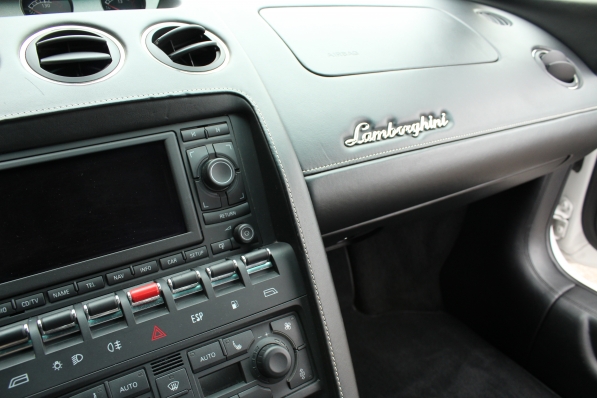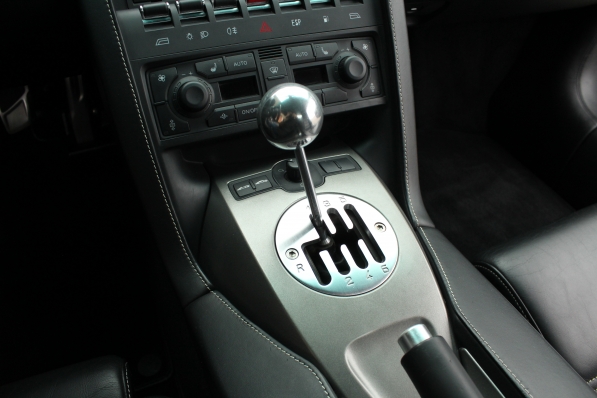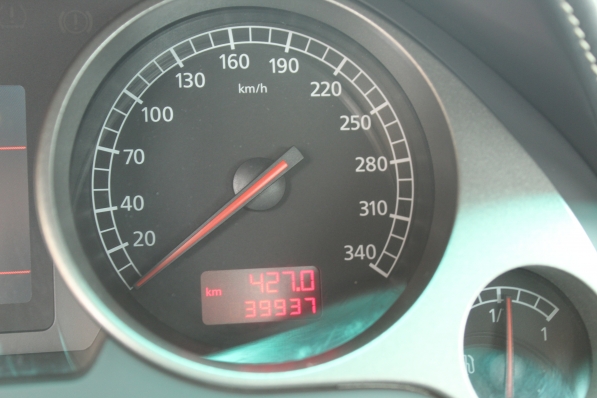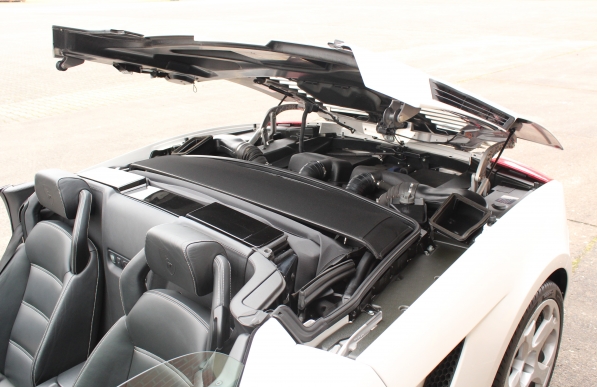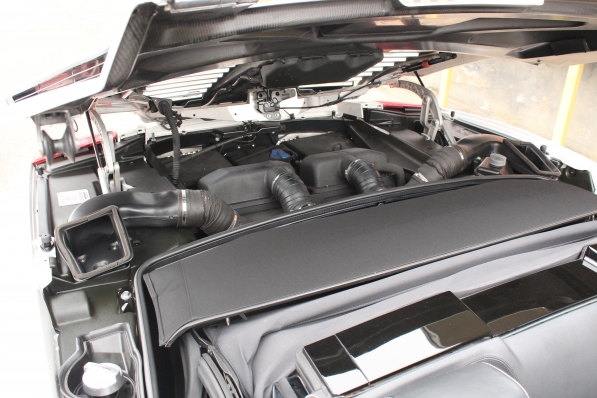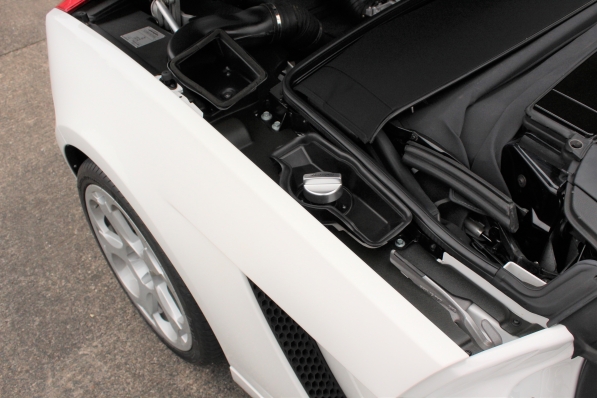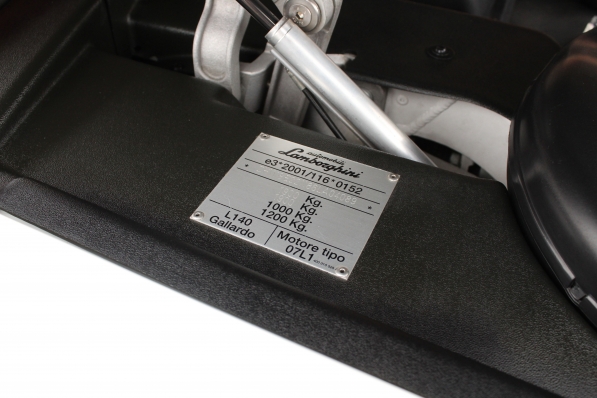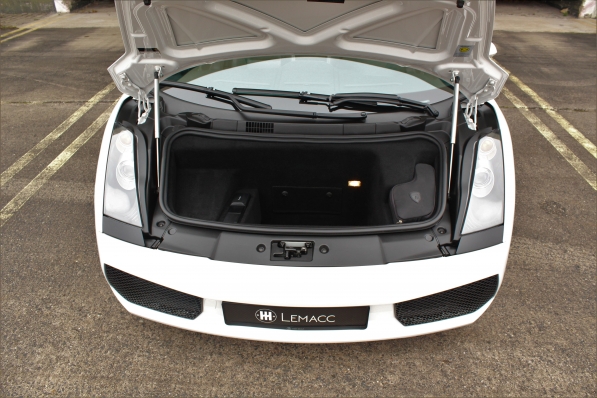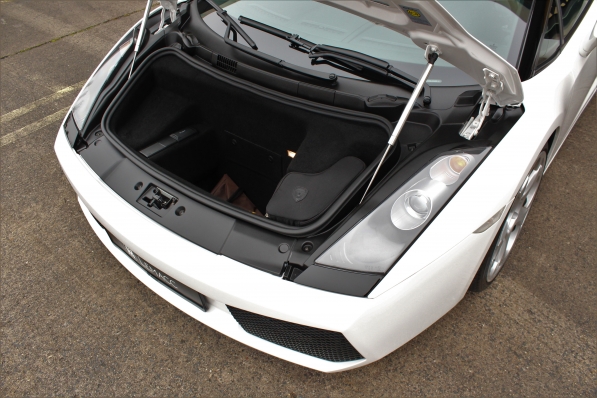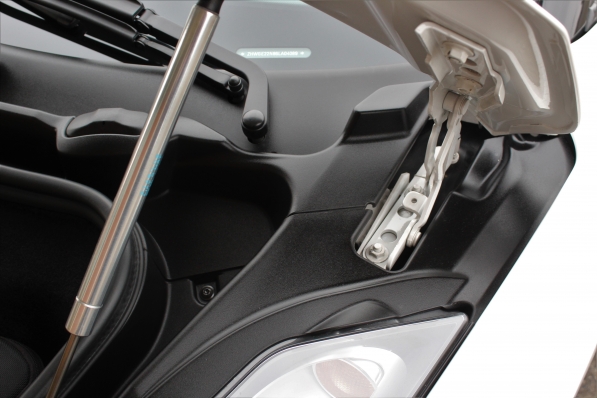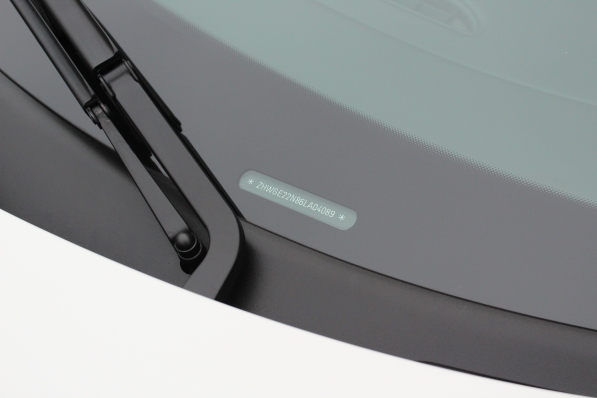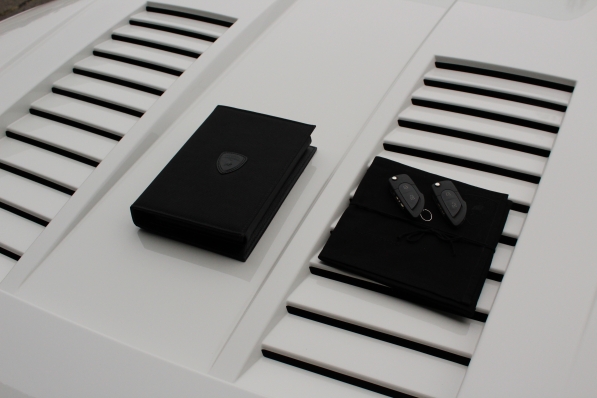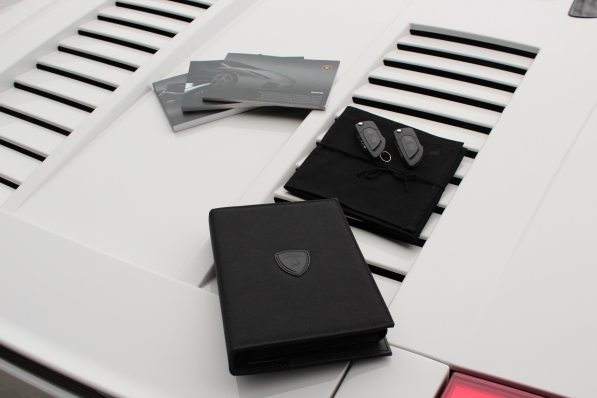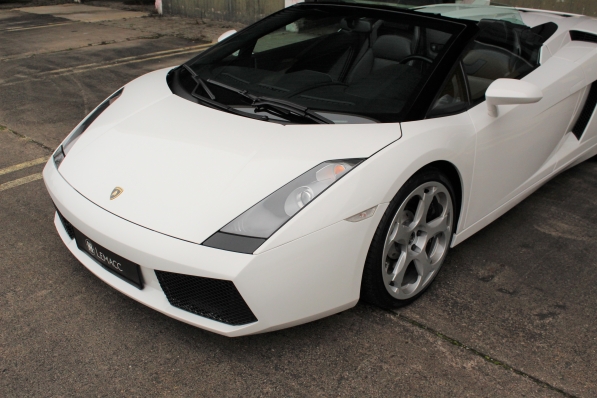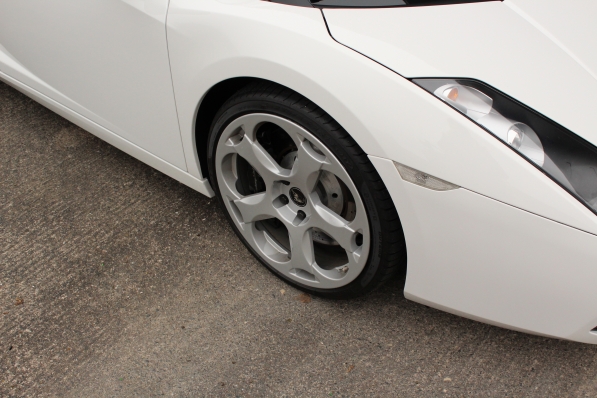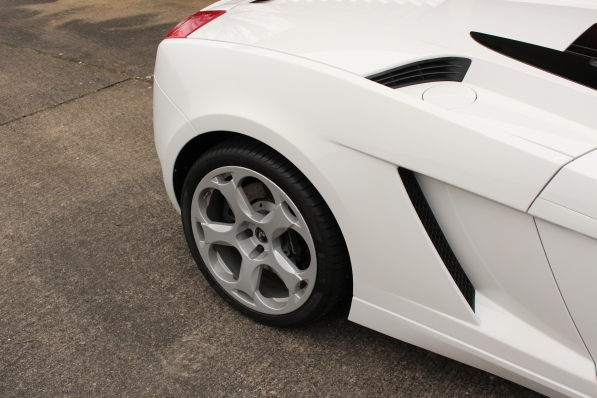 Lamborghini Gallardo Spyder

The Lamborghini Gallardo was first introduced at the 2003 Geneva Motor Show. The Gallardo was designed as an entry-level model for the Lamborghini brand and as a competitor to the Ferrari 360. Unlike the 6.2-litre V12 engine (426 kW) of its sister model Murciélago, introduced in 2001, the Gallardo was equipped with a smaller 5-litre V10 (368 kW/500 hp) and was also not given scissor doors, traditionally reserved for twelve-cylinder models. The longitudinally mounted mid-engine transmits its power to the road via a rear-heavy all-wheel drive system, which sets the Gallardo apart from its mostly rear-wheel-drive rivals. The two-seater coupé thus accelerates from 0 to 100 km/h in four seconds and reaches a top speed of 309 km/h.
Like the Lamborghini Murciélago, the Gallardo was designed by Belgian designer Luc Donckerwolke, who won the Red Dot Design Award in 2003 for the design of both cars.
The roadster variant, the Gallardo Spyder was presented at the IAA 2005 on 12 September 2005 and went into production in spring 2006. The Spyder is equipped with an electrically operated soft top and the 382 kW engine of the Gallardo SE.
In spring 2014, after 14,022 units had been built, the Gallardo was replaced by the new Lamborghini model Huracán.
Of the Gallardo Spyder, in total 3353 vehicles were produced, of which only about 5% were delivered as manual transmissions. It can be assumed that not more than 200 vehicles were delivered with a manual gearbox.
To the offered vehicle in detail:


This Lamborghini Gallardo Spyder #6LA04089 was delivered as a new car on 07.02.2007 in "Bianco Cygnus" with black leather and matching white contrast stitching in Italy. The car remained with the first owner in Italy until May 2011. Then the car was registered in the Munich area of Germany and also serviced there at Lamborghini Munich. In April 2012, the same owner re-registered the vehicle in the district of Gröbenzell. In August 2015, the owner changed to Landsberg am Lech. In 2018, the last owner, from Groß-Gerau (Frankfurt am Main area) had bought the car, moved it only sporadically and in good weather with short-term number plates, but never registered it in his name. The current mileage is 39950km.
As befits a collector's car, this Gallardo Spyder will be sold with leather folder, service book, owner's manual, 2x keys, car cover and a Gallardo Spyder brochure.
This example is in excellent condition, both exterior and interior. Technically the car is also in very good condition. The tyres are new. Before delivery a new service will be carried out at Lamborghini Frankfurt.
Of the Lamborghini Gallardo Spyder 3353 cars were produced, of which only approx. 5% were delivered as a manual. It can be assumed that not more than 200 vehicles were delivered with a manual gearbox.