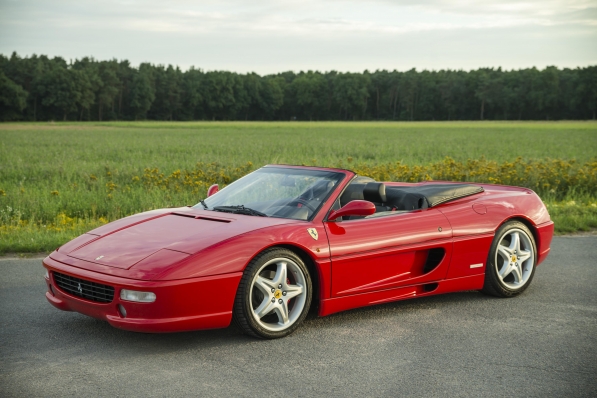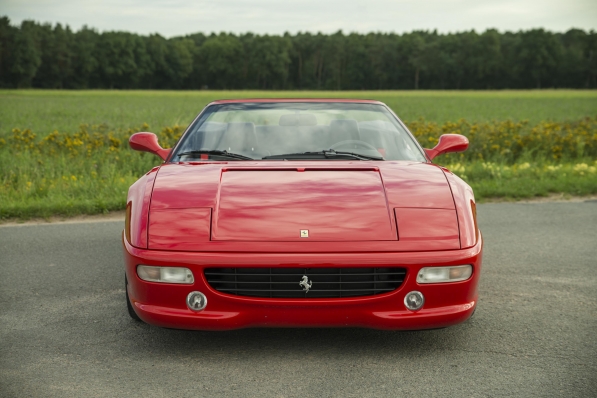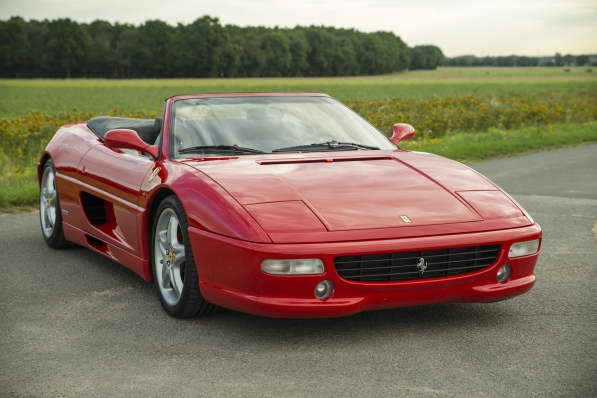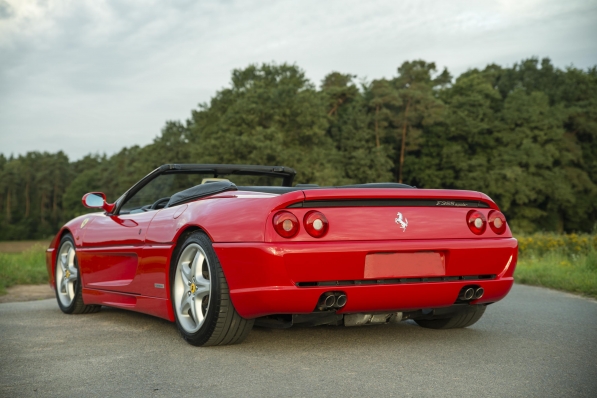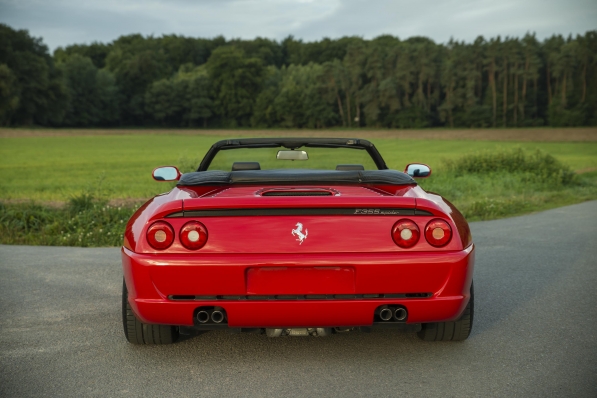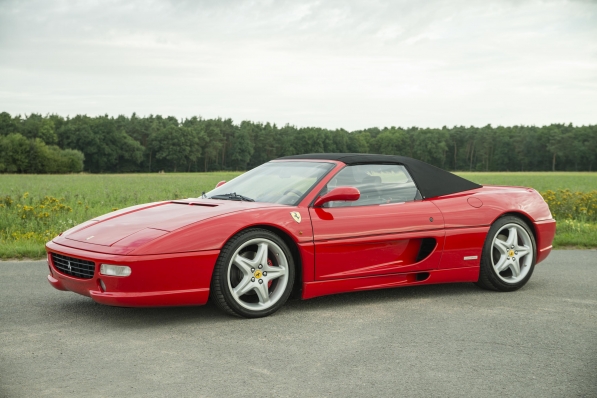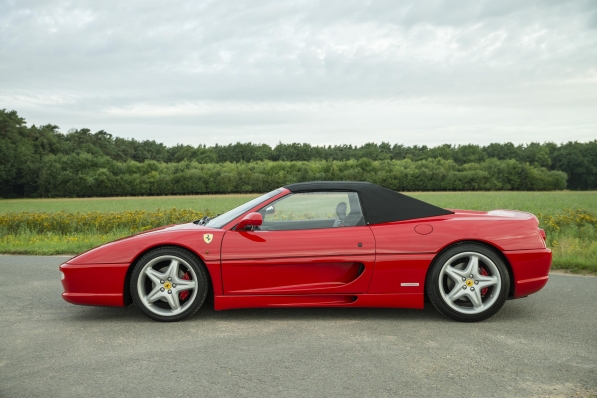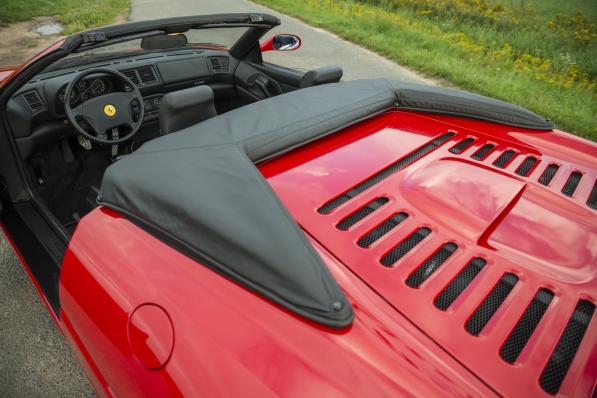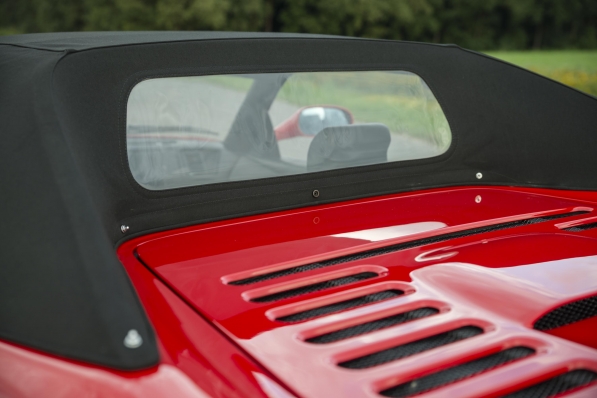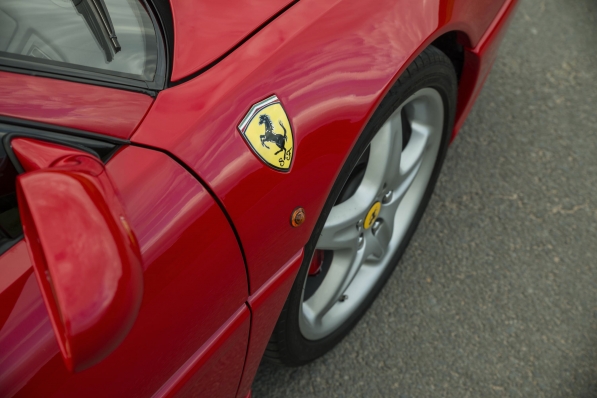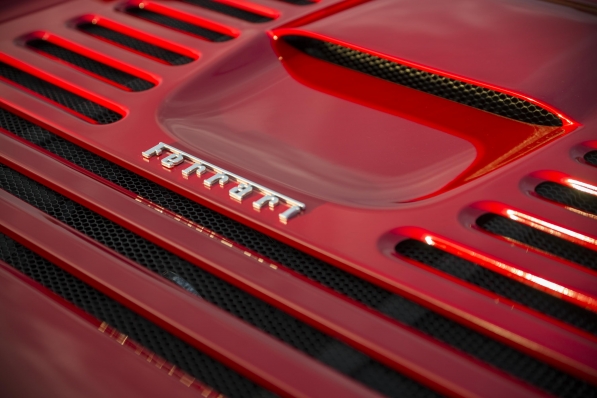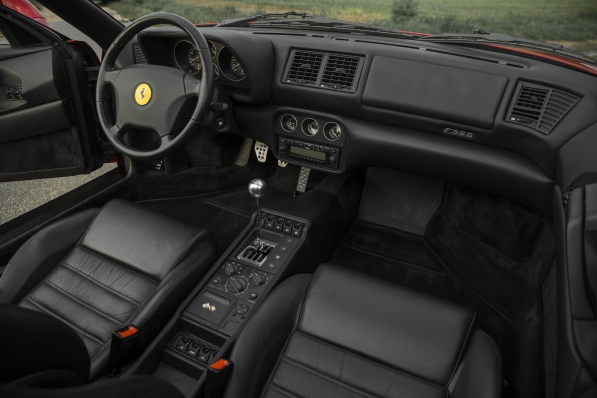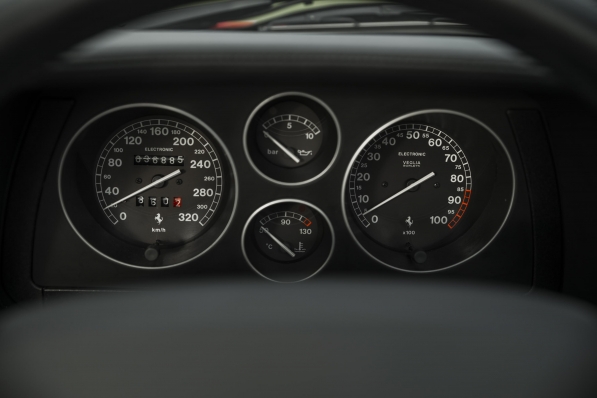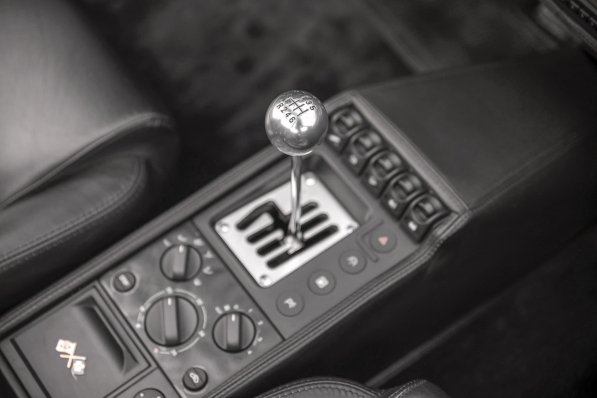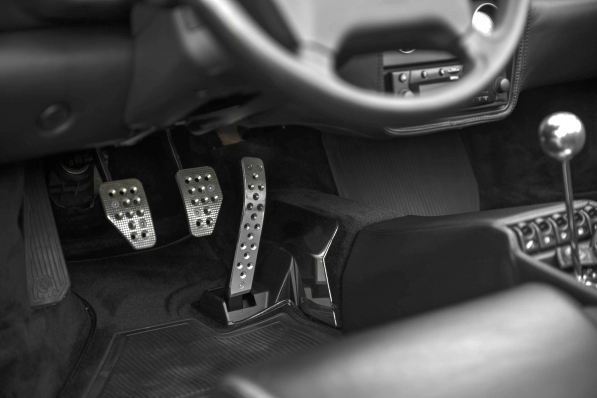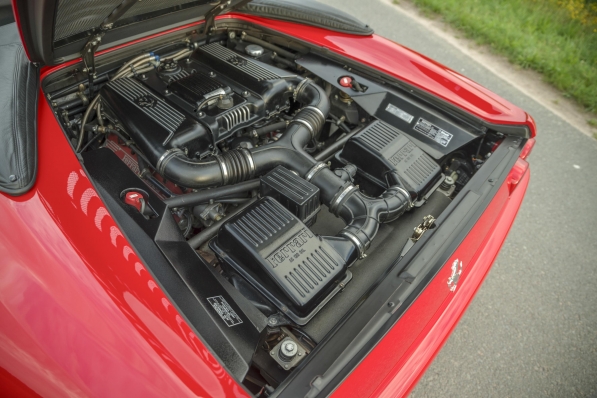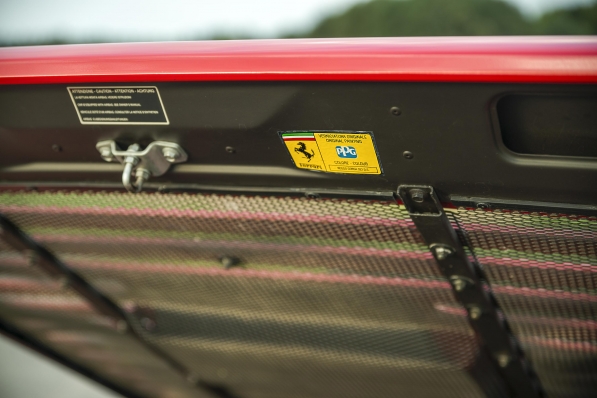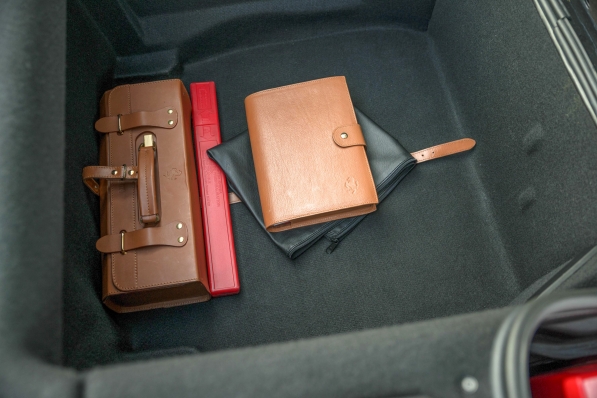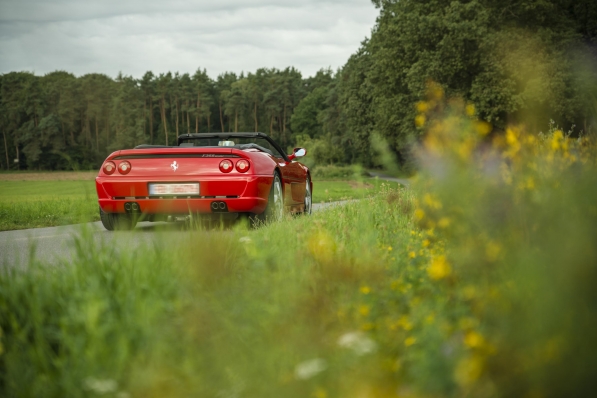 Ferrari 355 Spider
For sale is an exceptional, original Ferrari F355 Spider * ZFFXR48B000116807 *:
This vehicle was delivered in spring 2000 to the "Autohaus Ulrich" in Frankfurt am Main in the color combination rosso corsa / nero. The first registration of the F355 was the 19.04.2000. It is already a late version of the 2nd series with airbag steering wheel, the engine control Bosch Motronic 5.2 and further technical improvements. The first registered owner was the "Ferrari Autohaus Ulrich". The second owner was the owner of the "Ferrari Autohaus Ulrich" privately registered. Since the last 12 years the here advertised F355 has been in the hands of the third owner and has always been well maintained.
The paint of this F355 Spider shows only minimal traces of use, the leather is in very good condition. The original carpets are also still present and in very good condition. The leather soft-top boot, the leather case provided, the tool case as well as the Schedoni leather case with all documents are of course included. The mileage is 36.900km, can be covered by the service intervals. This vehicle shines with a comprehensible history as well as a complete service book. The engine number and chassis number match (matching numbers).
This classic Ferrari still has character, an open 6th gear shift, beautiful Italian leather and a driving behavior that still requires something to the driver. Such simple but beautiful cars are the testimonies of the past days and therefore very stable with increasing tendency.
Before the sale of the F355 all oils and filters will be changed and a set of new tyres will be fitted. The wheels will be repainted in original silver too. Thus, in the near future, no high costs are to be expected and the new owner can board and enjoy the summer with the F355 Spider.
• First delivery to Ferrari dealership Ulrich in Frankfurt/Germany
• Three owners car
• Mileage 36.900km from new
• Last model year of the F355
• Top condition, well preserved with full service history
• Exterior "rosso corsa" in pristine condition
• Original interior in "nero" with original carpets
• Schedoni leather pouch with manuals preserved
• Unused, original tool kit,OEM Ferrari car cover,soft-top boot preserved
• Toothed belt and large customer service in 2015
Service history:   
8.613 km Yearly service  
9,531 km Service including toothed belt / tensioning rollers  
9.792 km Yearly service
10.003 km Yearly service
10.142 km Yearly service
16.589 km Service including toothed belt / tensioning rollers
19.670 km of annual service
24.690 km Yearly service
28.916 km service, manifold exchanged
30.658 km Service including toothed belt / tensioning rollers, valve clearance set, various seals exchanged