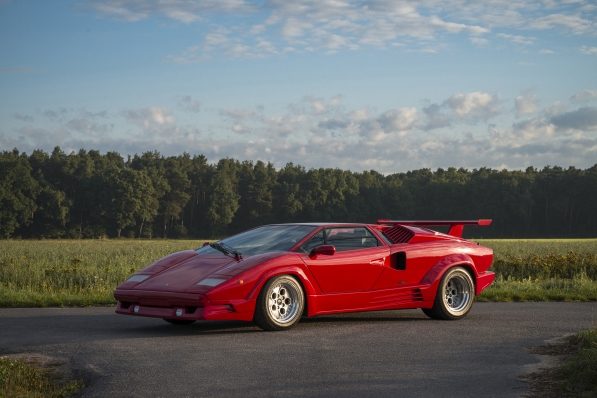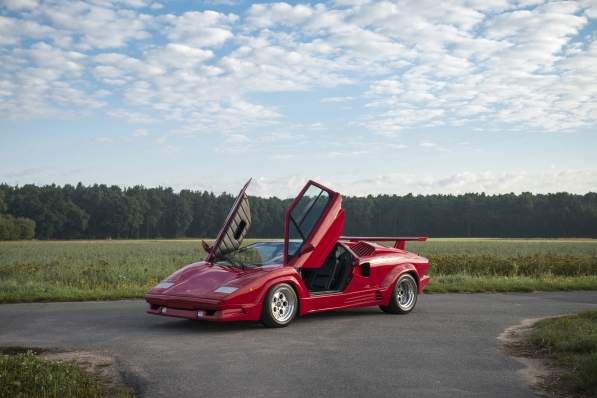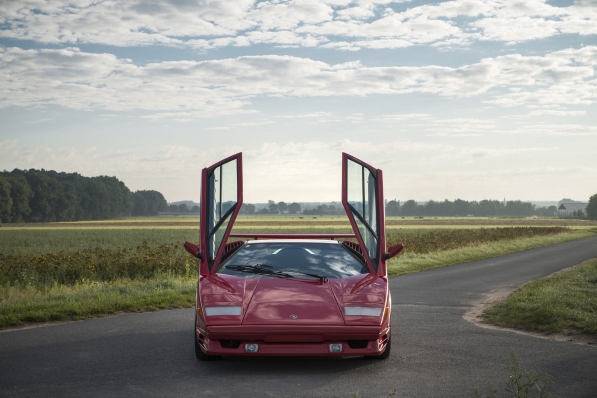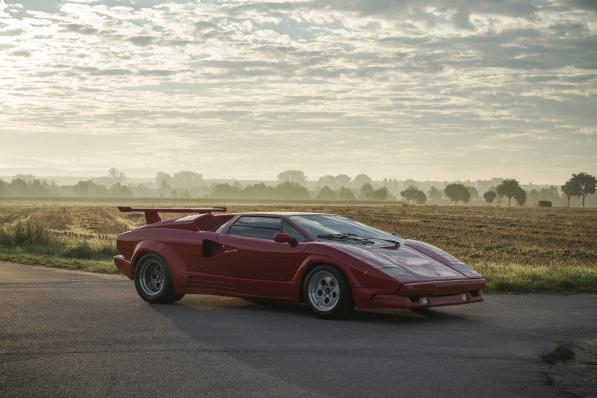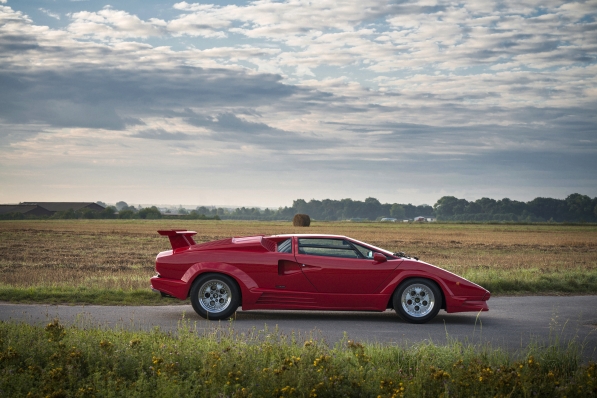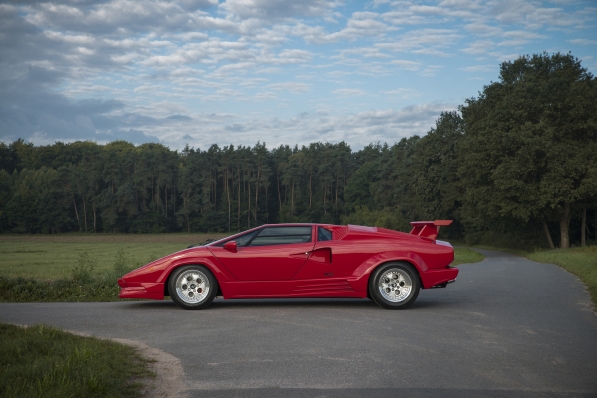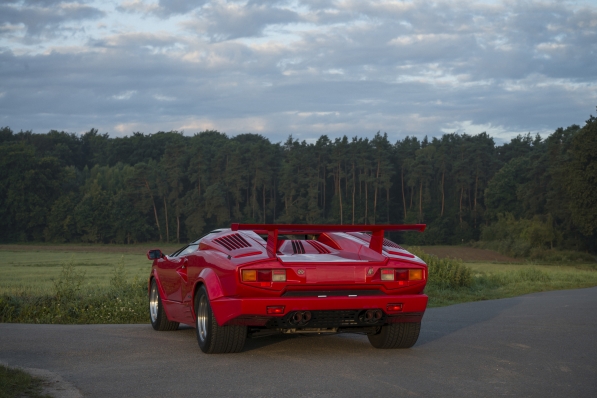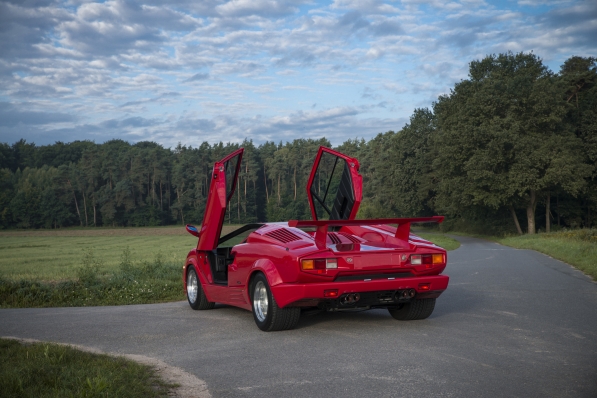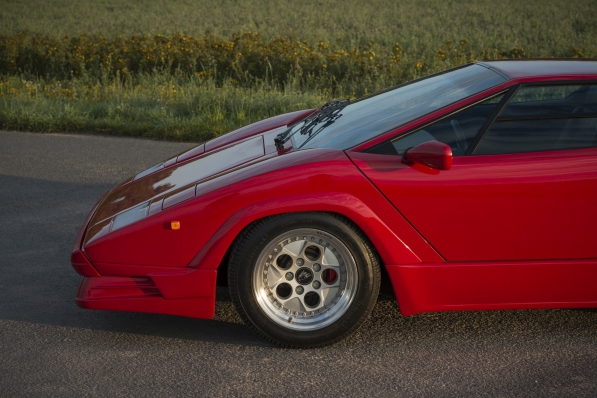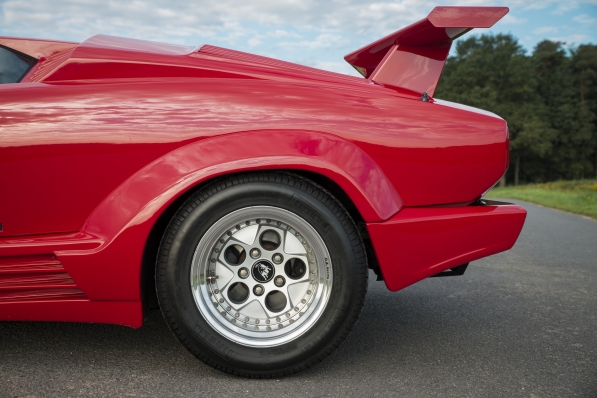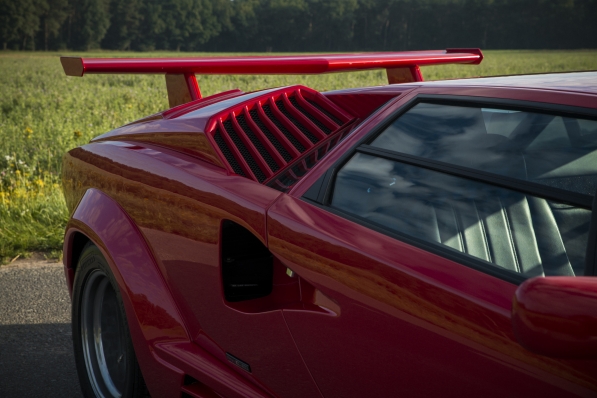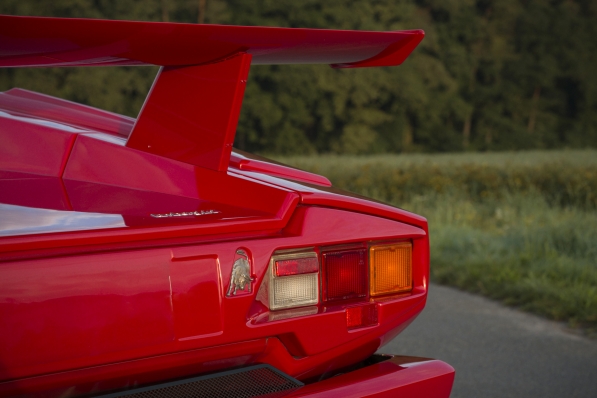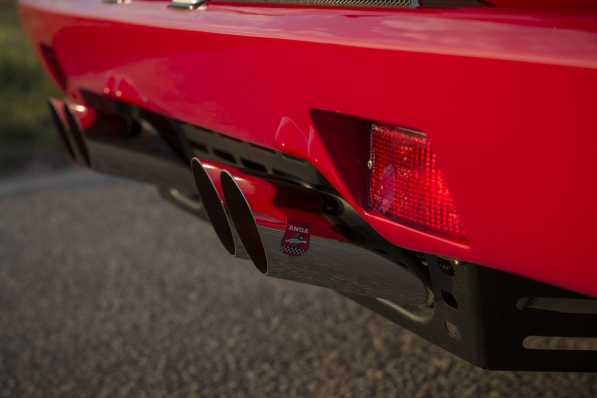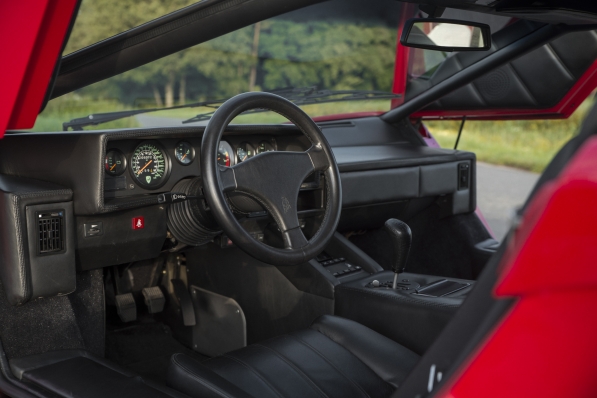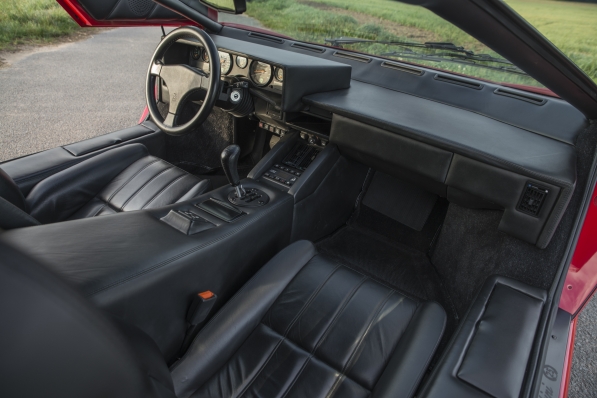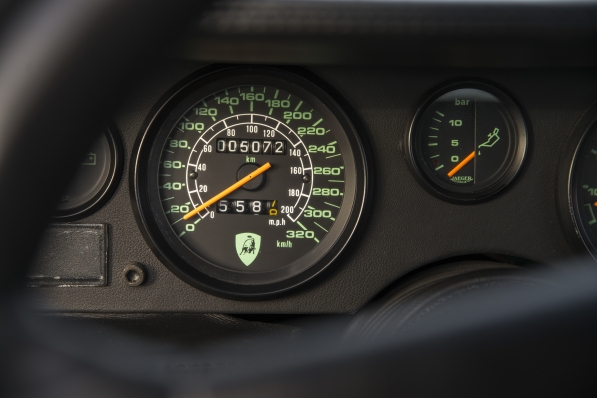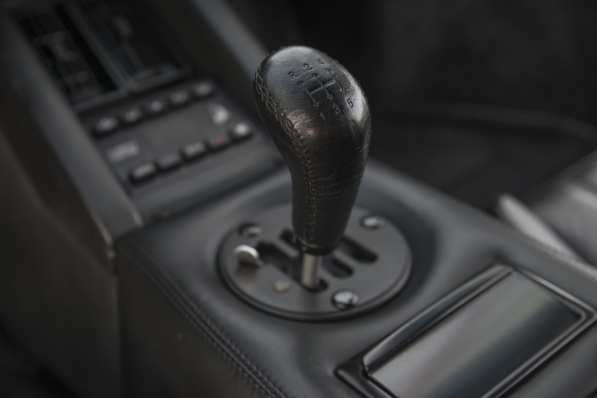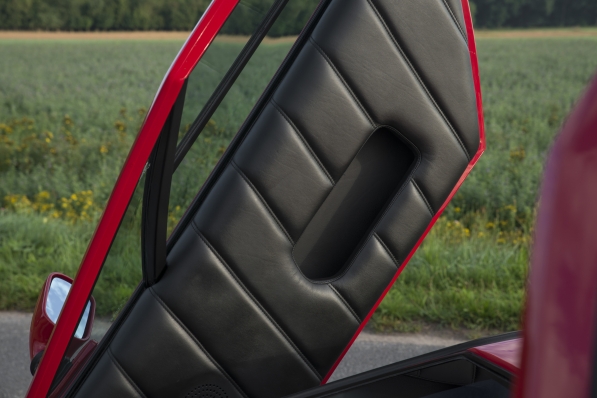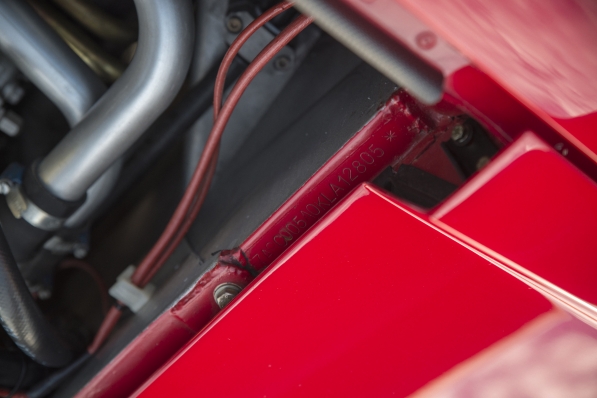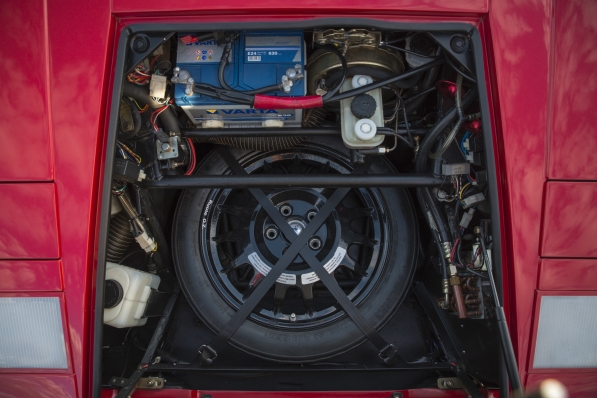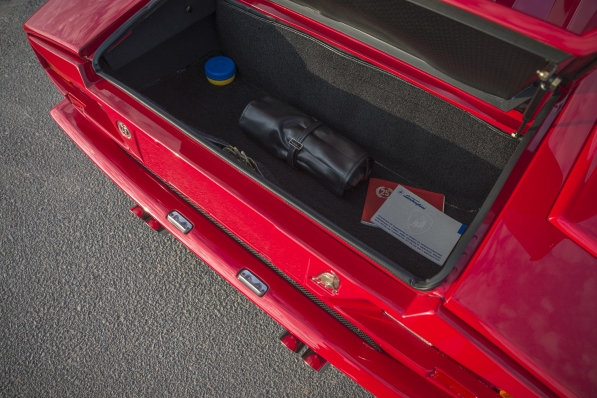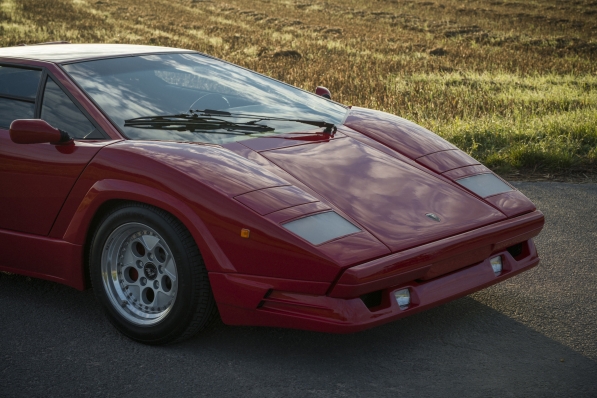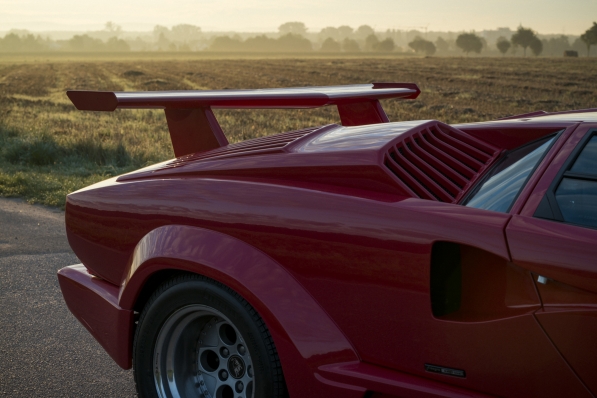 Lamborghini Countach 25th

The Lamborghini Countach 25th Anniversary is the last model of the Countach series and was built from 1988 to 1990. The Countach 25th is a jubilee model that was built to the 25th anniversary of the company Automobili Lamborghini, founded in 1963. The engine power wasn´t increased, but the body was changed by the design influence of Horacio Pagani. In addition to newly designed rear lights and the intermediate screens, sill panels with air inlets and a modified front spoiler with side air inlets were installed. In the 25th production, Lamborghini used for the first time many body parts of the super light composite material CFK-GFK, which was back on these days just used on racing cars.
For sale is a very original Countach 25th Anniversary * ZA9C005A0KLA12805 *:
This vehicle was new delivered on 23.10.1989 to Sterca Lamborghini Benelux N.V. in Ledegem / Belgium in rosso siviglia / nero. The first registration of the Countach 25th was 17.11.1989. It is a car from the modelyear 1989, the production of the Countach 25th ended on 20.06.1990. The first owner decommissioned the car in August 1995 and sold it. The second owner, never registered in the docs, bought this vehicle in September 1995 and is still owned by the same family. The Countach was only sporadically moved, but still maintained by a specialist workshop for Lamborghini and Ferrari.
This Countach 25th fells like an one year old car, the original paint shows only minimal traces of use, the leather is in very neat condition. The original carpets are also preserved. The total mileage is 5.100km. The engine number and the chassis number have matching numbers.
Classic Lamborghinis still have character and is truly a bull that requires it to be tamed. The Countach is the design icon of the 70s and 80s! The unparalleled sleek and angular shape is unique and has a lasting impact on sports car construction/ productions. The open 5th gear shift, beautiful Italian leather and a driving behavior that still requires something to the driver are just some facts which makes this car so desirable. Such vehicles are the testimonies of the past days and therefore very stable with increasing tendency. Quick registration as a classic car with H-license plate is imminent, resulting in lower maintenance costs and value growth. 
Before selling the Countach 25th, all liquids and filters will be changed. Thus in the near future no high costs are to be expected and the new owner can enter and the summer with enjoying the Countach 25th.
• First owner car
• Mileage 5.100km from new
• Accident free
• Top condition
• First paint 90%, Interior 100% original
• Instruction manual and owners manual preserved
• Original spare wheel and unused tool preserved
• Rear spoiler + optional original ANSA sports exhaust system