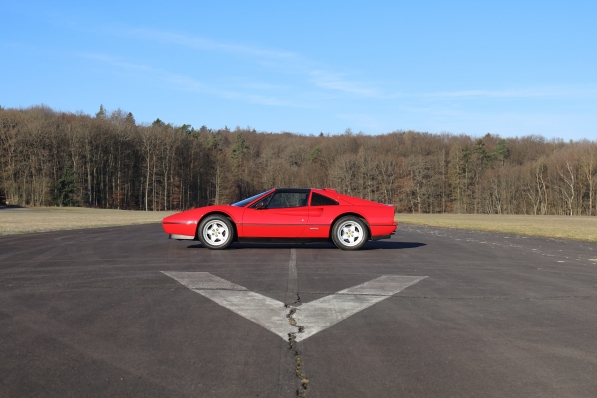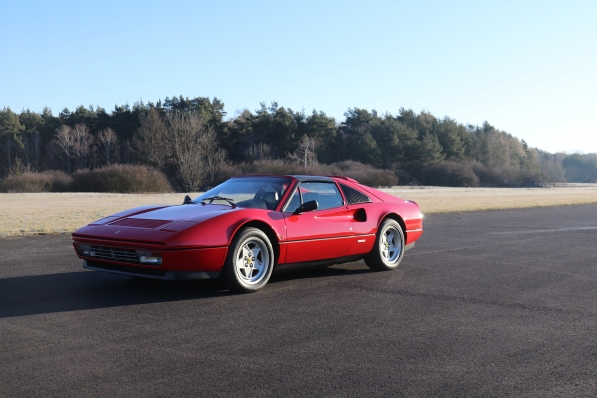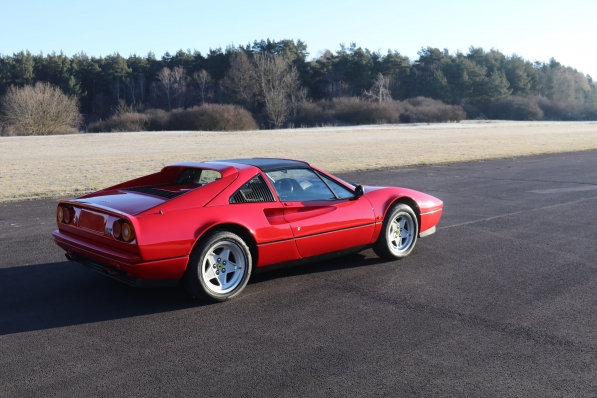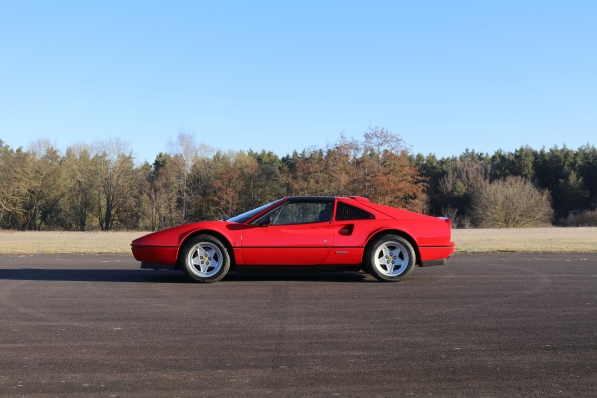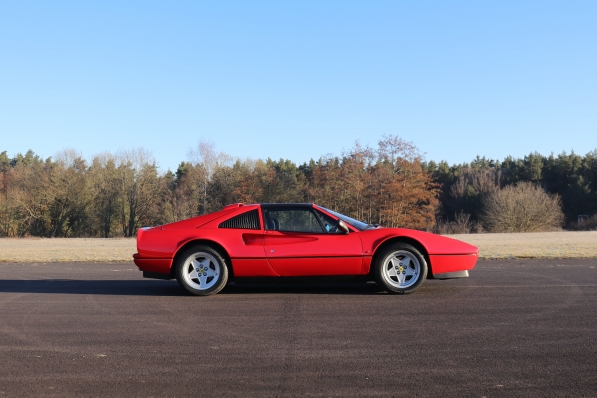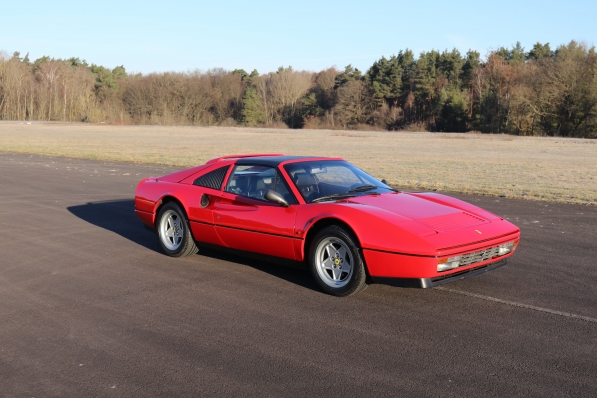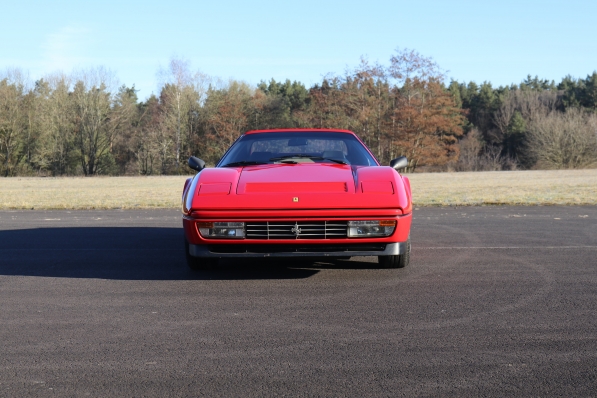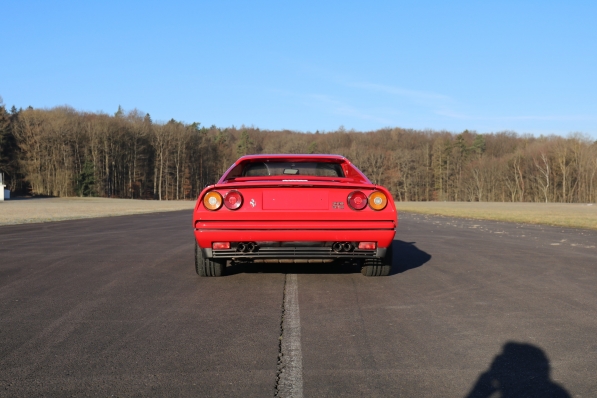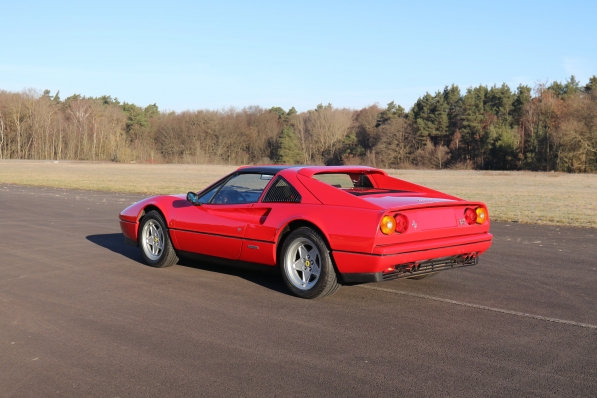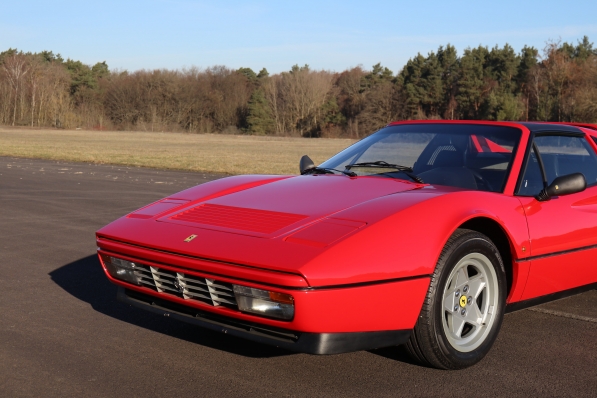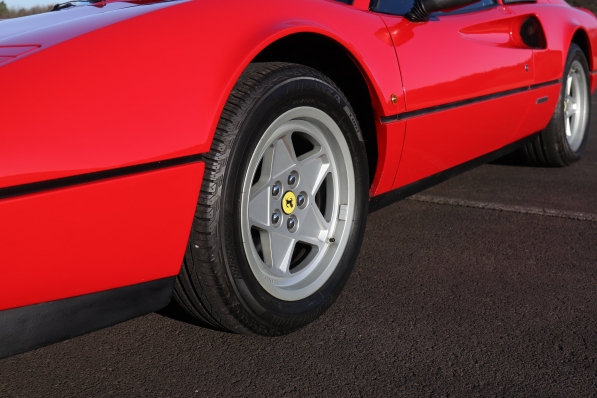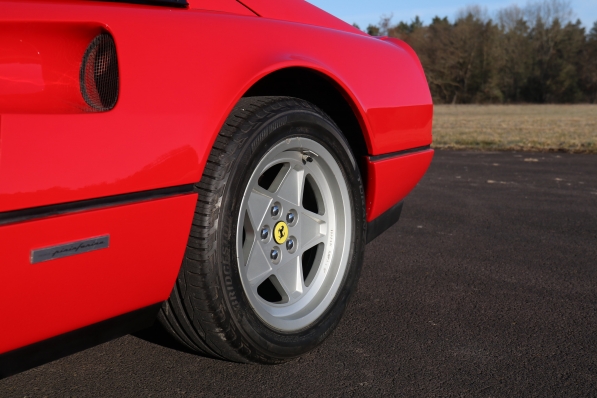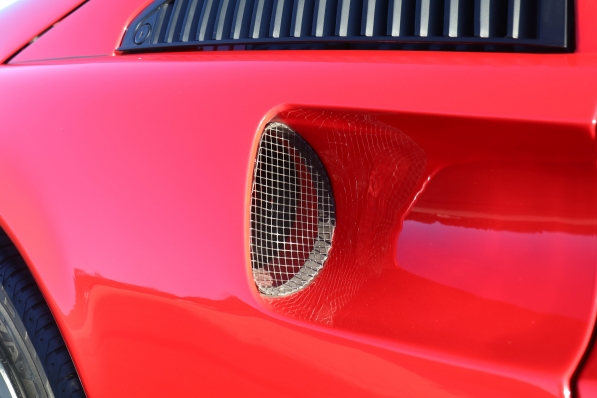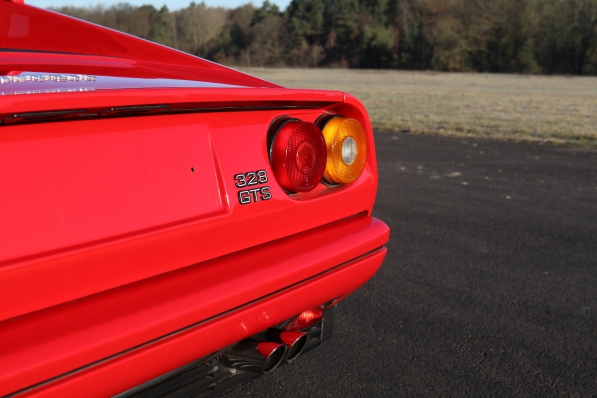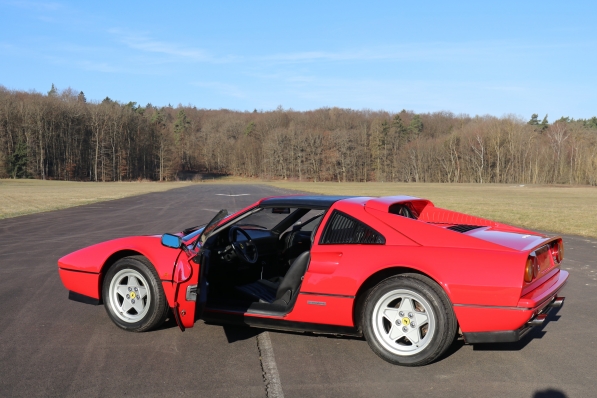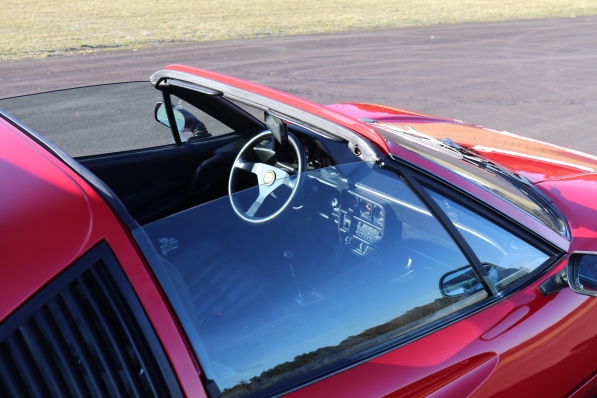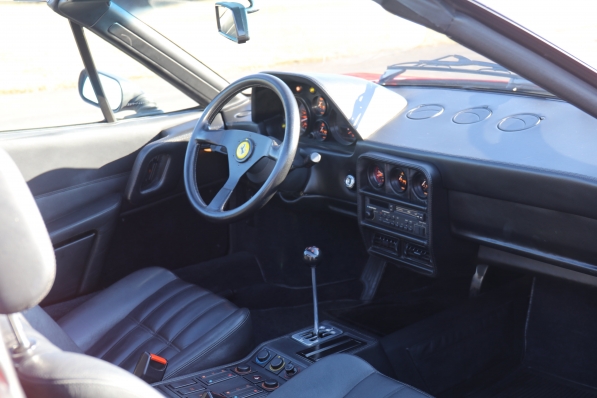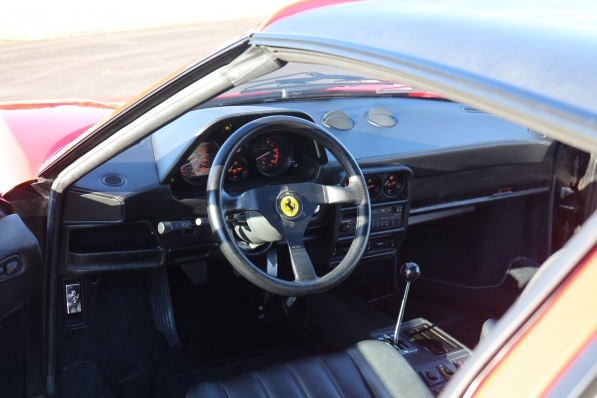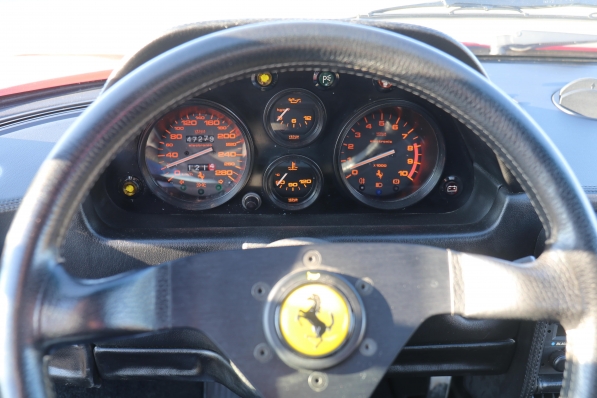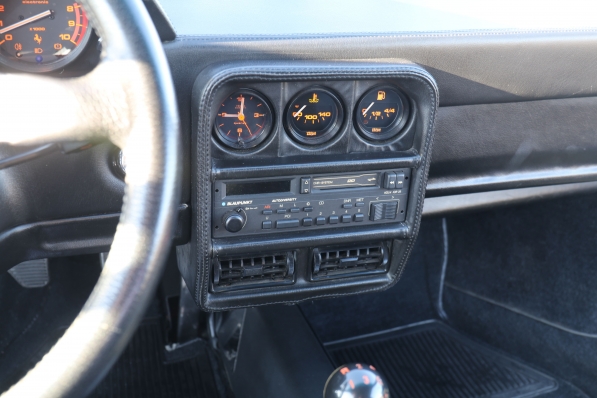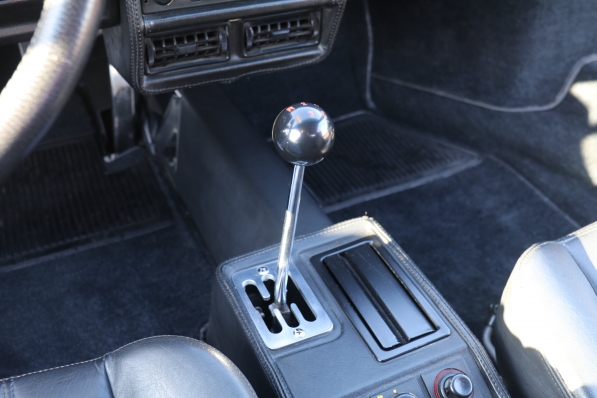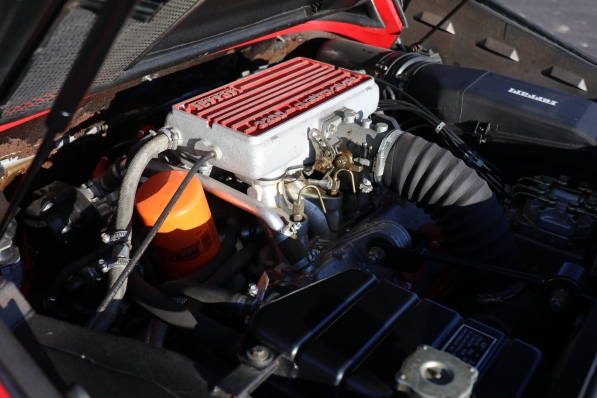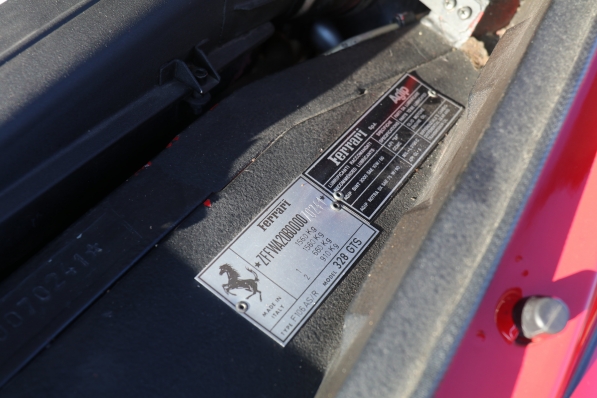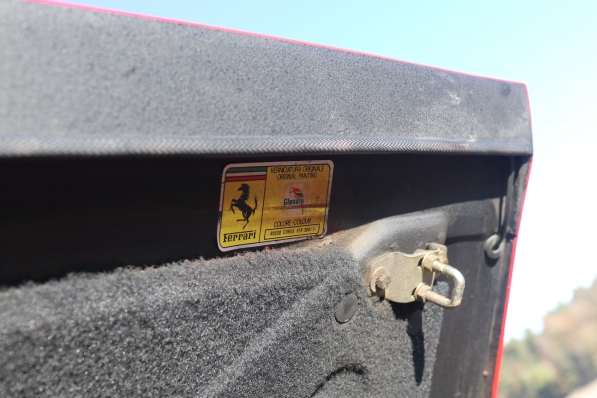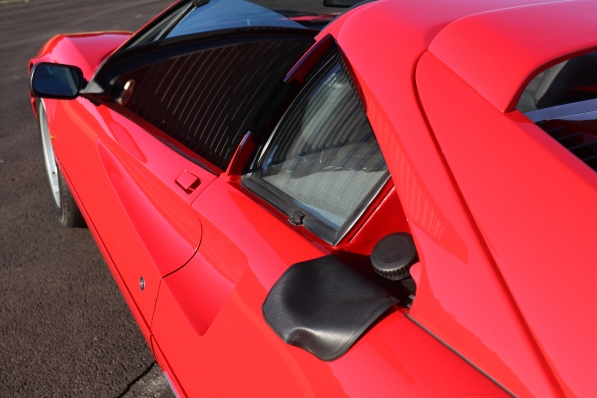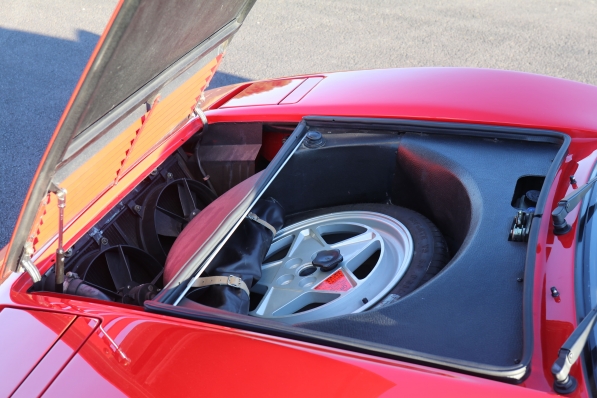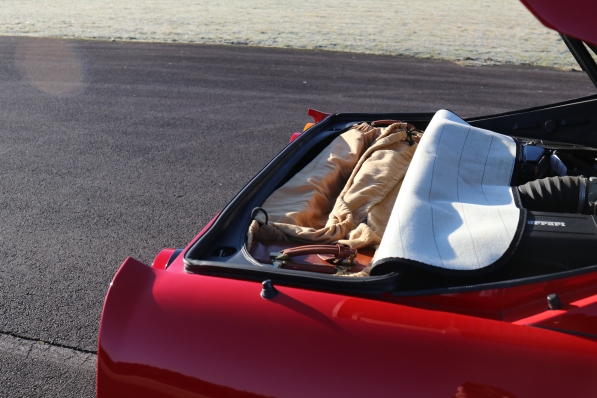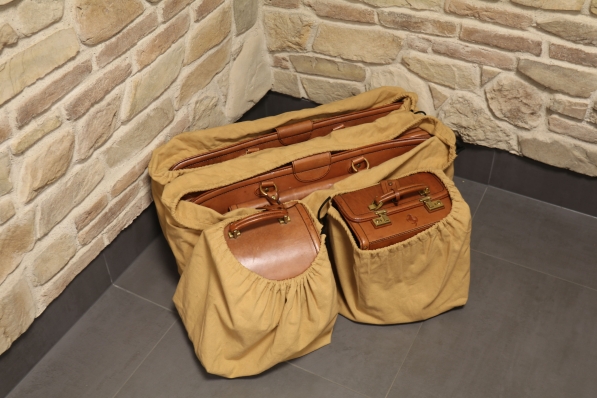 Ferrari 328GTS

The Ferrari 328 was the successor of the 308 and was built from 1985 to 1989. This model was offered in two variants, as Ferrari 328 GTB (Gran Turismo Berlinetta) and as Coupé and Ferrari 328 GTS (Gran Turismo Spider).The V8 mid-engine of the 328 has a displacement of 3.2 litres, 199 kW (270 hp) and a torque of 304 Nm. It was the last transversely mounted V8 in a Ferrari. Typical for the time, a 5-speed manual gearbox. The top speed is given as 263 km/h.
The list price in 1985 without extras was 112,000 DM for the 328GTB. The majority of orders were for the open-top version, reflecting estimated production numbers of 5,000 for the 328GTS, and 1,100 for the 328GTB. This is the last Ferrari model with transversely mounted V8, followed from 1989 by the 348 tb with longitudinally mounted eight-cylinder engine.
To the offered vehicle in detail:
This Ferrari 328GTS with chassis number ZFFWA20B000070241 was delivered new in rosso-nero to Ferrari Gohm in Singen. The first registration was on 14.04.1987 in the district of Donaueschingen/Germany. The first owner sold the vehicle in 2006 and it was then registered to the second owner on 19.05.2006 who resides in Fürstenfeldbruck/Germany. The third change of ownership took place on 23.05.2015 to the current owner from the district of Heppenheim/Germany. The current mileage is 47,500km. The history is complete. All inspections, several appraisals, the first vehicle registration certificate, MOT reports, invoices and receipts are documented and filed in a folder.
In our opinion, the car has not been repainted and the interior is 100% original. This vehicle has the coveted curved inwards 16" wheels and no ABS. The Schedoni leather folder with cheque book, owner's manual is present, additionally there is a 4-piece Schedoni luggage set.


Service history:
06.05.1987 Service 2.000km at Ferrari Gohm
21.05.1987 Service 10.000km at Ferrari Gohm
04.07.1988 Service 20.000km at Ferrari Gohm
20.05.1997 Service 30.000km at Manfred Irber Ferrari Munich
01.08.2002 Service 40.000km at Reinhard Schürer ital. Automobile
08.05.2015 Service with timing belt change