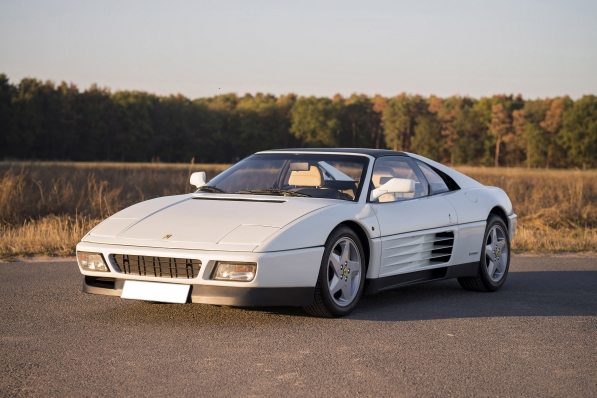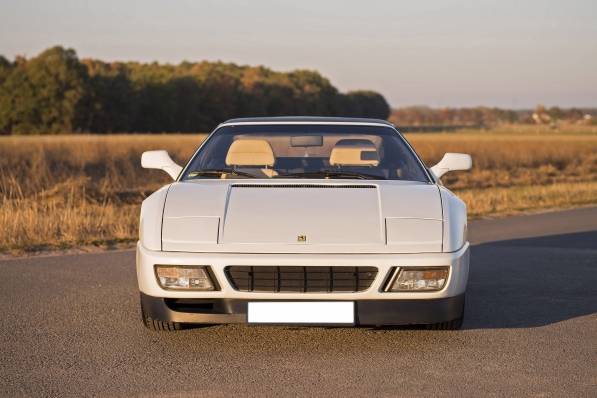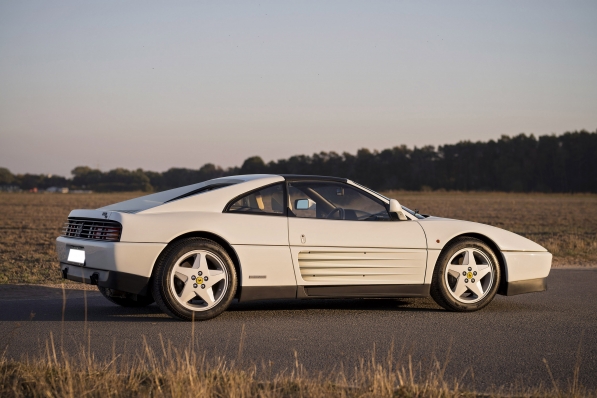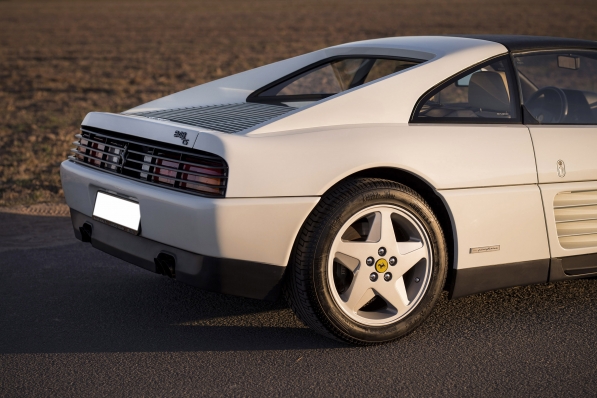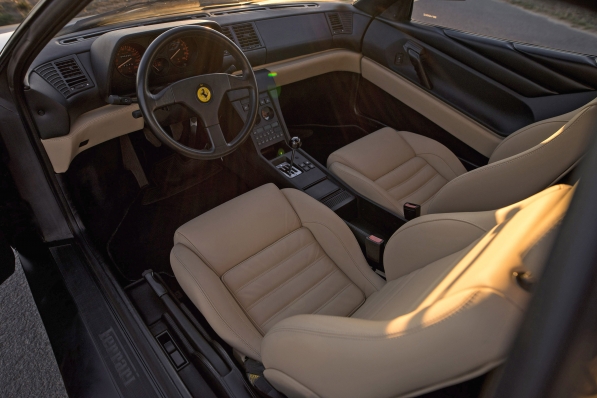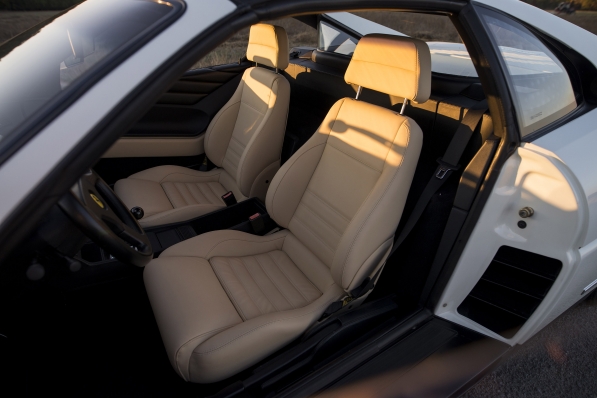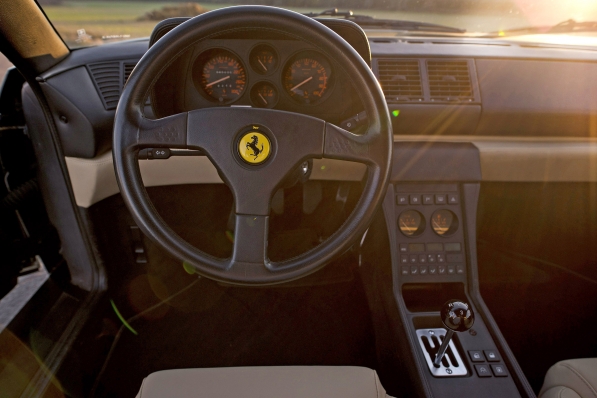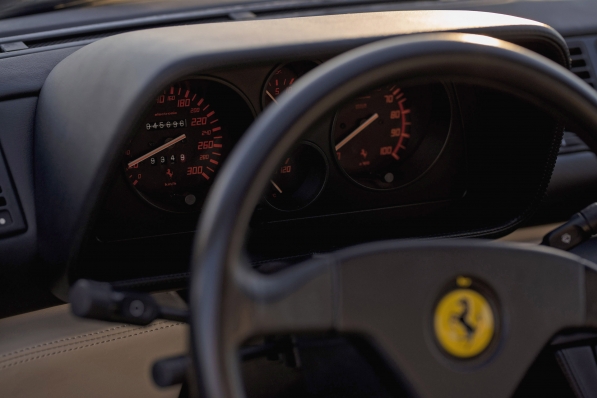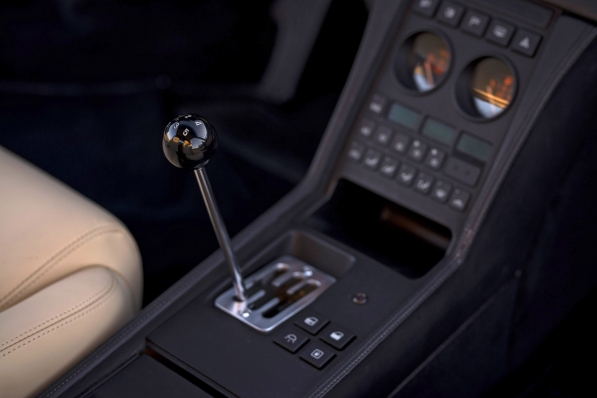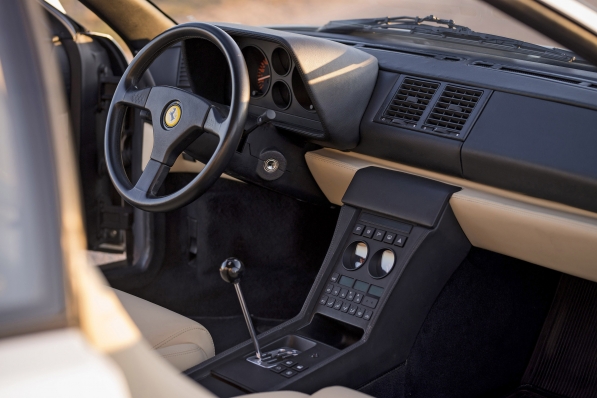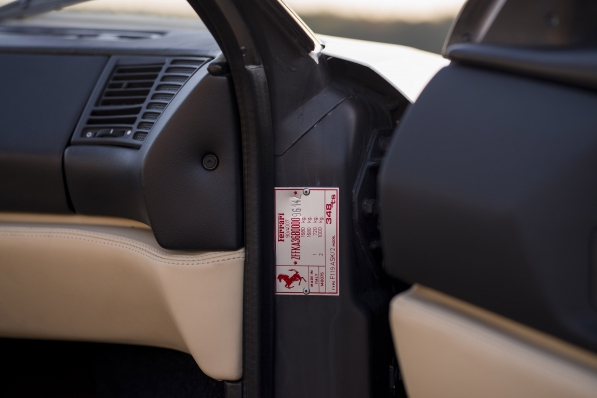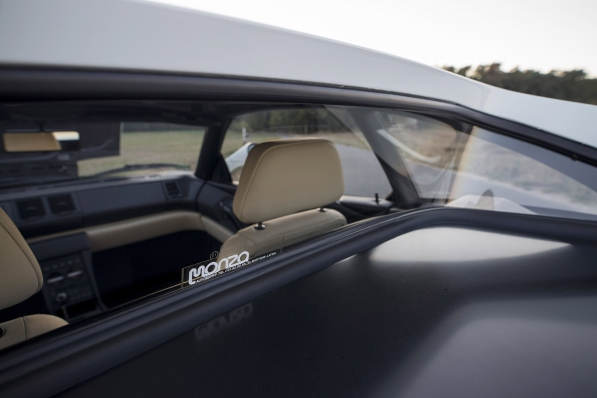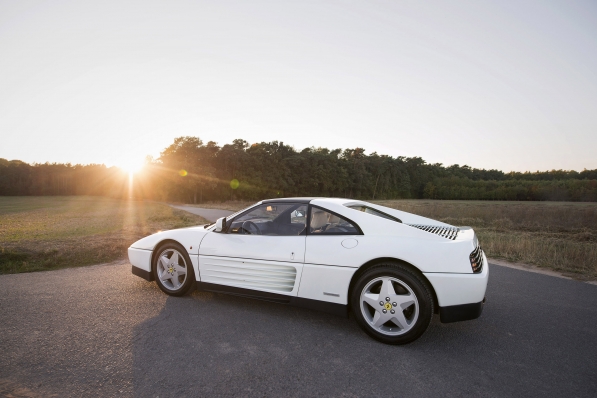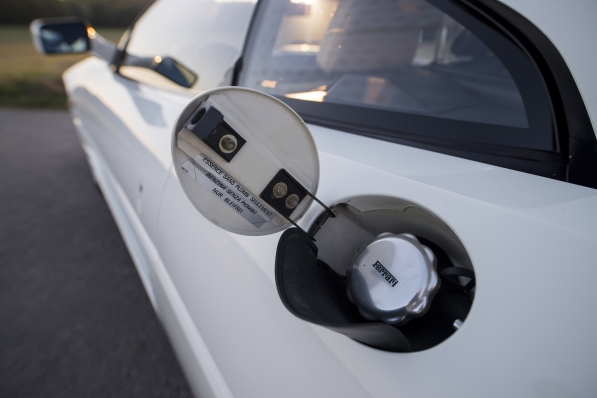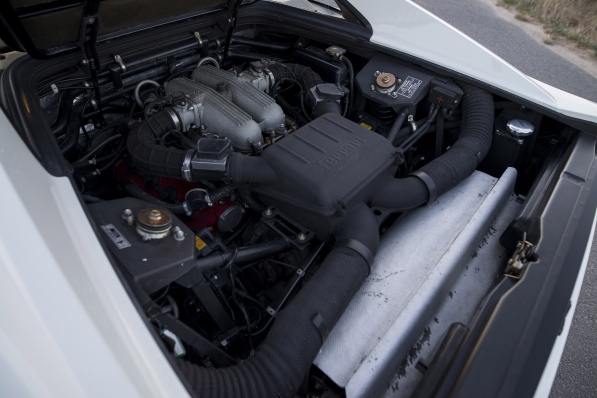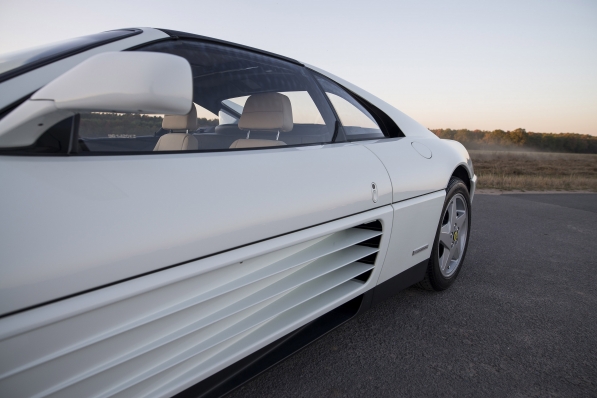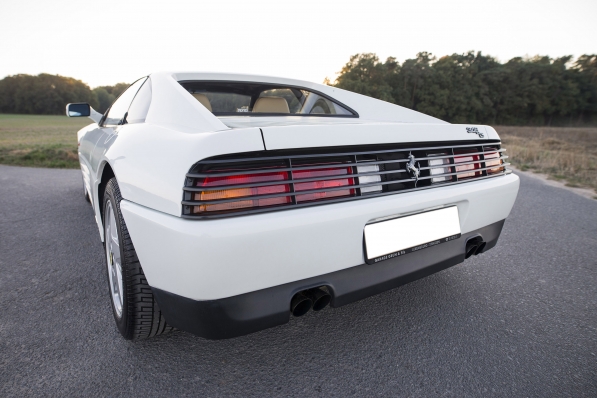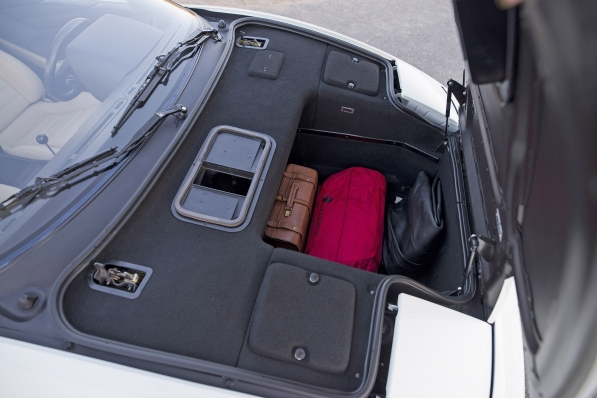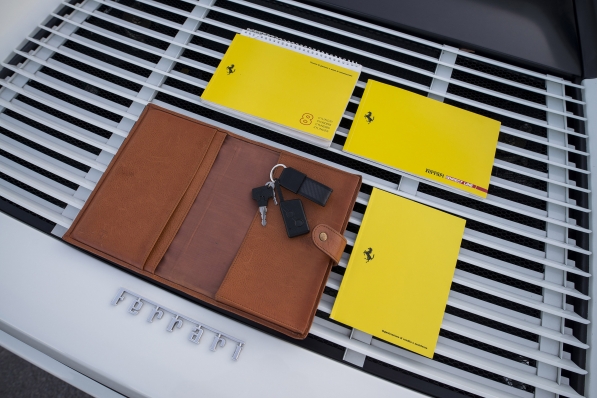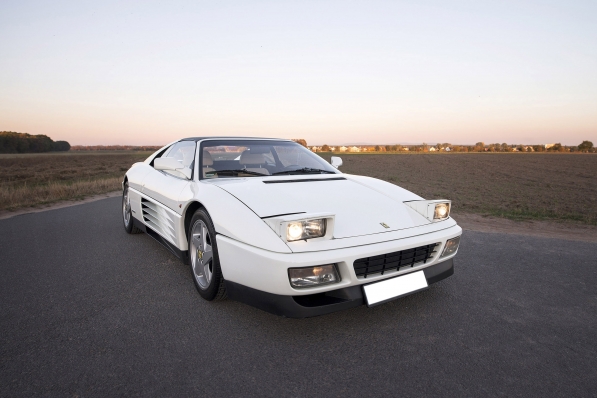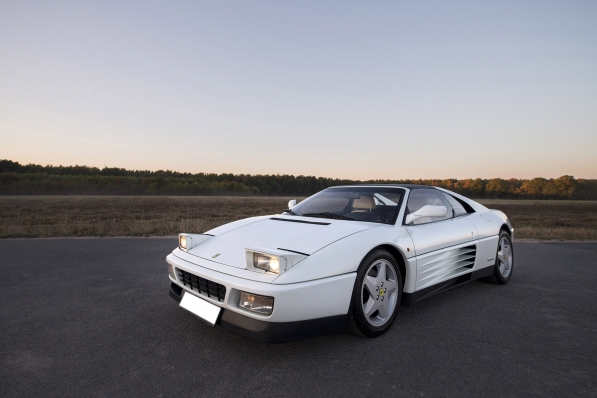 Ferrari 348ts

The Ferrari 348 is the successor of the 328 and was manufactured in Maranello from 1989 to 1995. It was initially offered as 348 tb Berlinetta and as 348 ts Targa version, later also as Spider. It was powered by the newly developed 3.4-liter V8 engine. The maximum torque of the revised V8 of 317 Nm is reached at 4200 rpm. The standard equipment includes central locking, leather seats, electric windows, ABS and a five-speed manual gearbox. The shape of the 348 designed by Pininfarina was strongly oriented to the Testarossa. The taillights are provided with a black grille cover and large air intakes are provided in the doors for the ventilation of the central engine. There is also a ventilator behind the inlets, which convey the air into the engine compartment.
For sale is a well preserved Ferrari F348ts:
This vehicle with the chassis number * ZFFKA36B000096142 * was delivered from new on 20.02.1993 to Garage Francorchamps in bianco FER 100 / nero. The first owner kept the Ferrari until 2017. Since then, the car is in German second possession.
This F348 is in good condition, the paint is beautifully preserved and shows only minimal signs of wear, the leather is in very good condition. The seats as well as some parts of the doors and the dashboard are covered with beige leather. The original carpets are still preserved. The mileage is 45,800km, provable by the registered service intervals. Engine number and chassis number match (matching numbers). This car has no maintenance backlog, all service work has been done. Get in, drive off and enjoy the beautiful autumn.
These classic Ferraris still have character, an open 5th gear shift, beautiful italian leather and a driving behavior that still requires something to the driver. Such simple but beautiful cars are the testimonies of the past days and therefore very stable with increasing tendency.  


• Accident free
• Top condition
• Rare color combination
• Schedoni leather pouch with all manuals preserved
• original tool kit and original Ferrari car cover preserved
• Track extension front & rear
• full service history
• Timing belt and big maintenance service 2017 from Fa Fehr
• Clutch & release bearing renewed 100km ago 

Service history:

1,000km first inspection performed
11,045km inspection incl. Timing belt change
20.978km inspection incl. Timing belt change
38,076km inspection incl. Timing belt change
44,238km big maintenance Timing belt / rollers, plugs, all liquids, valve clearance set