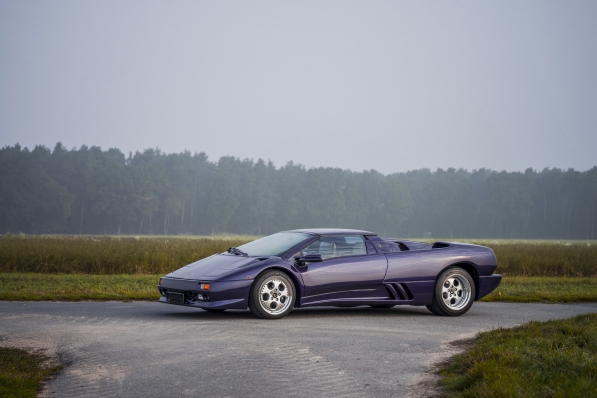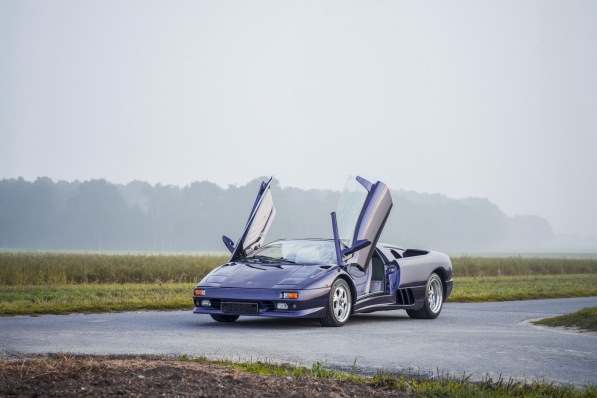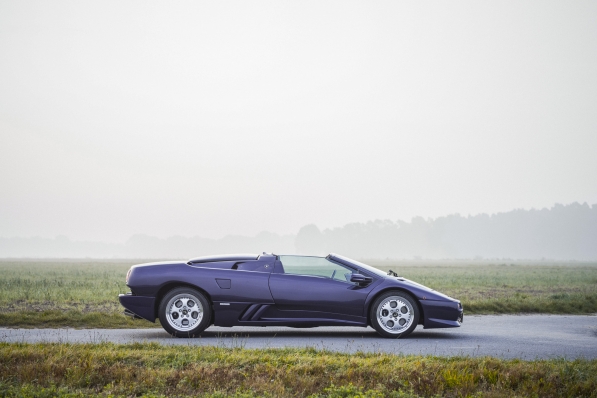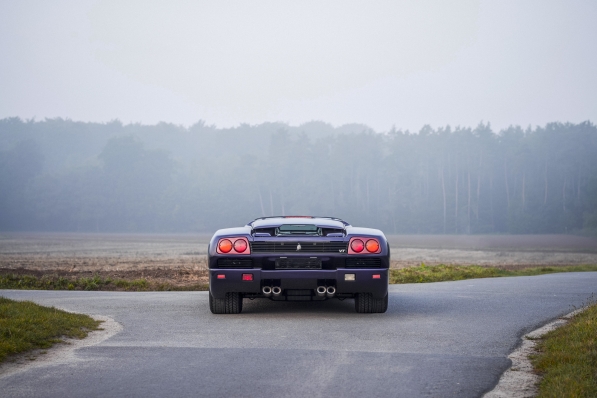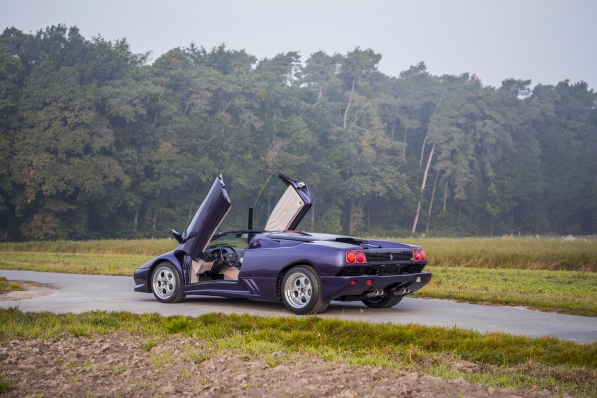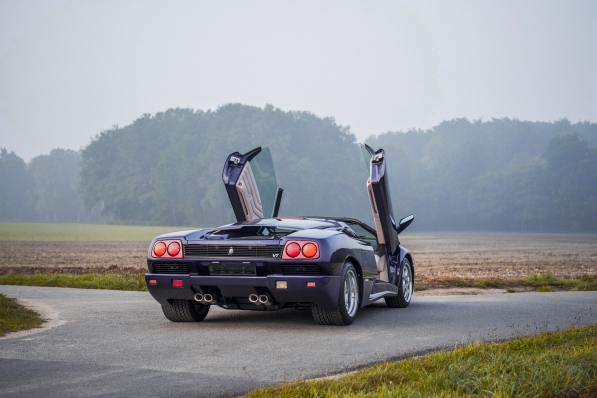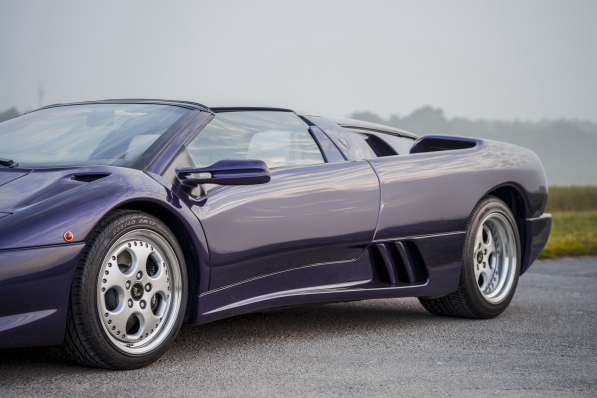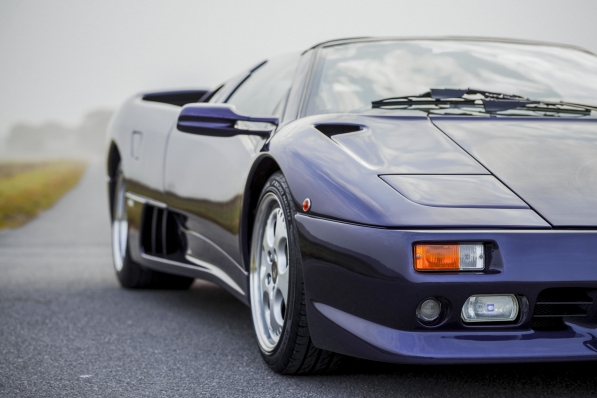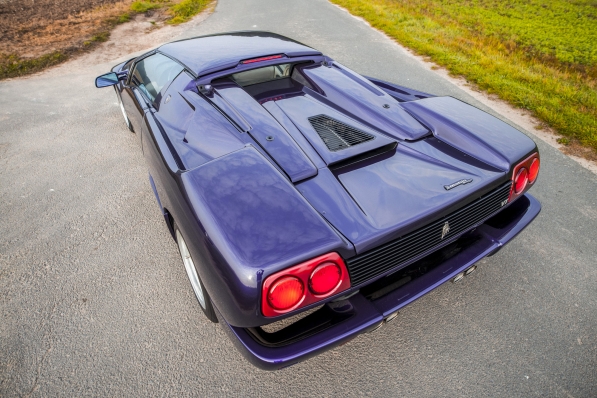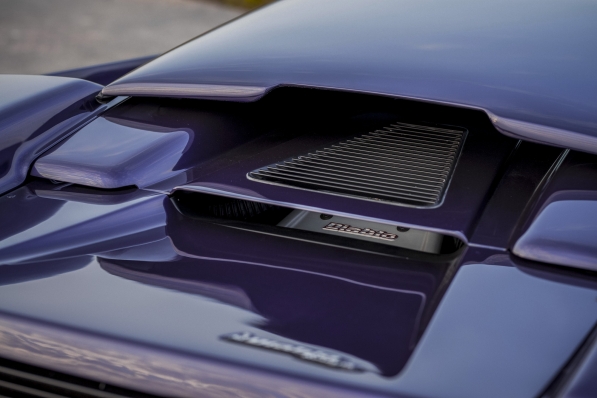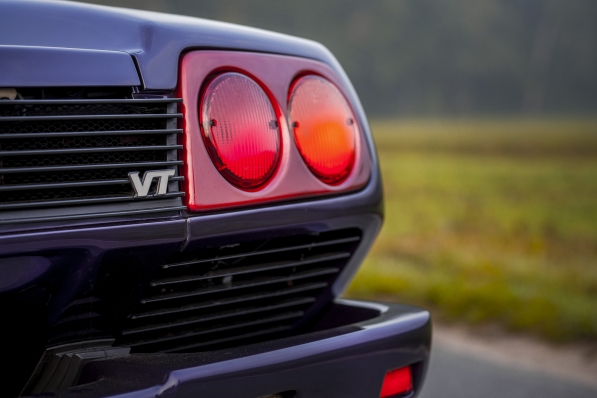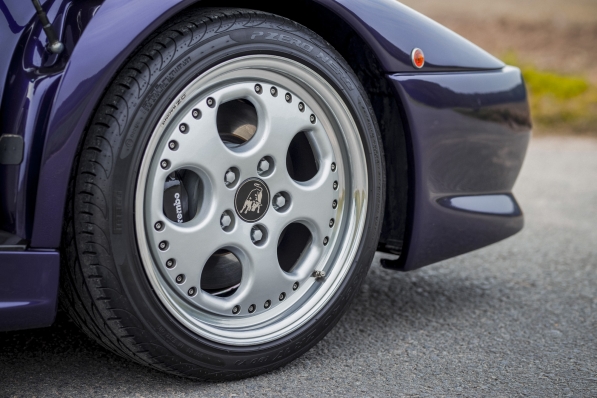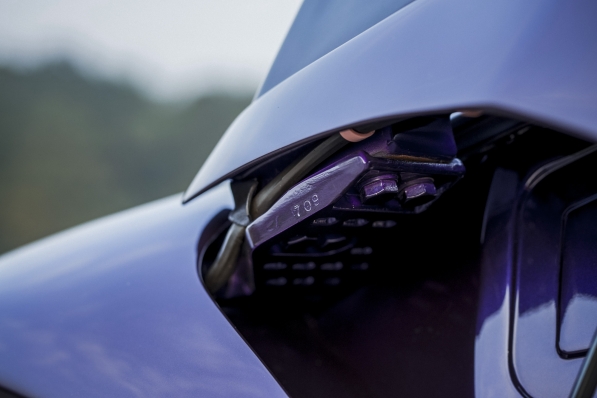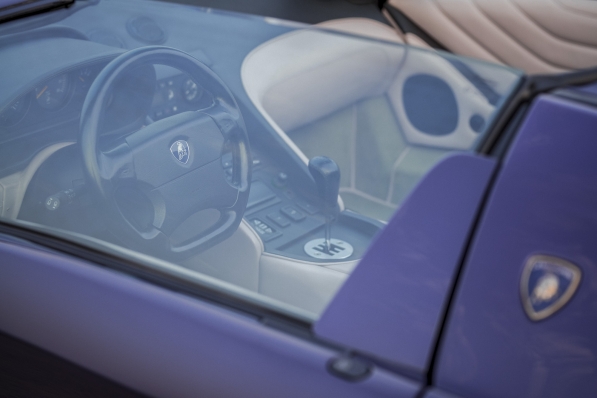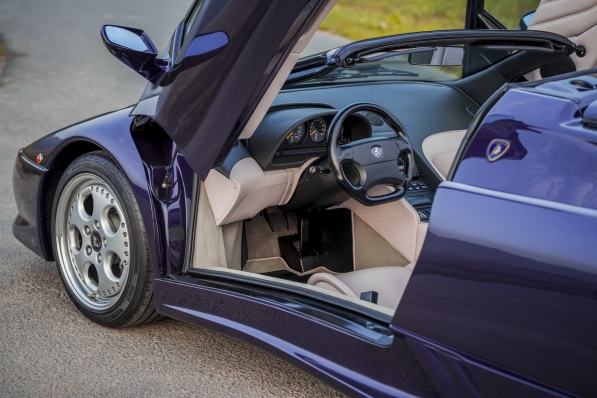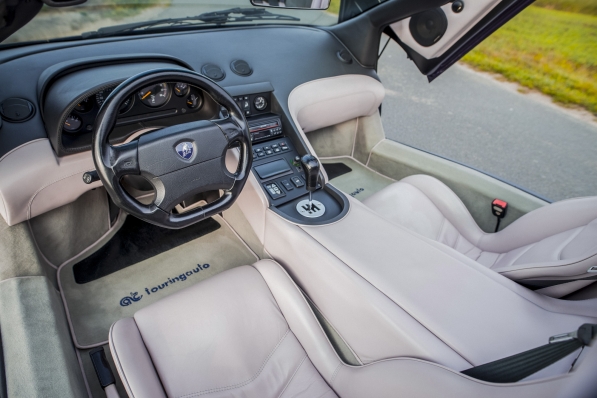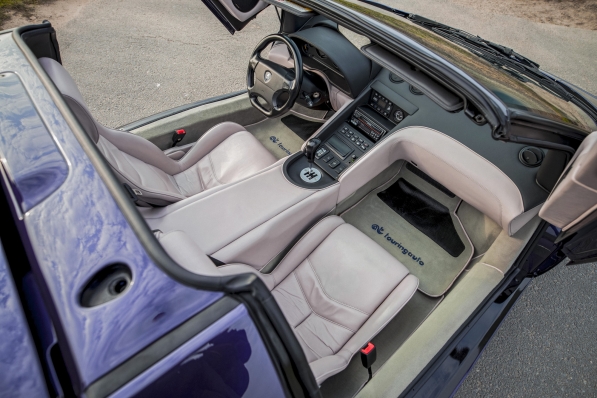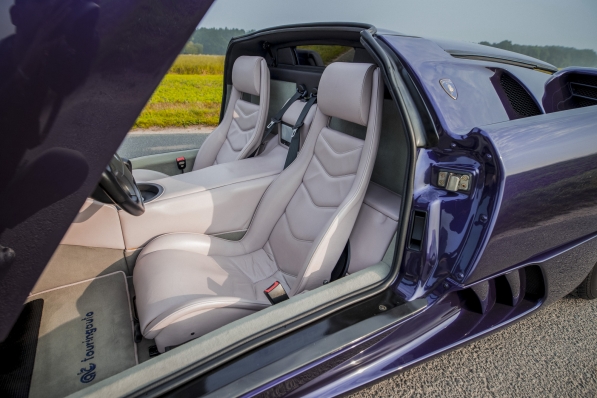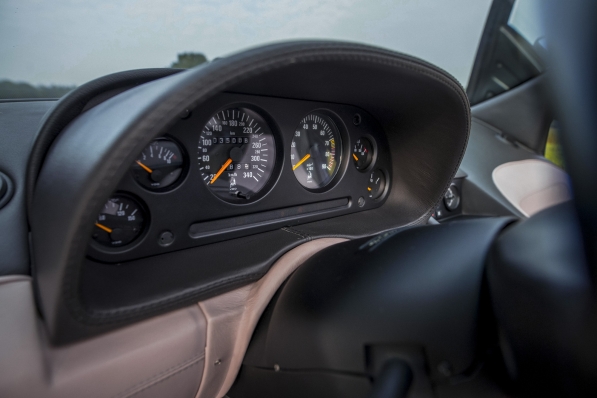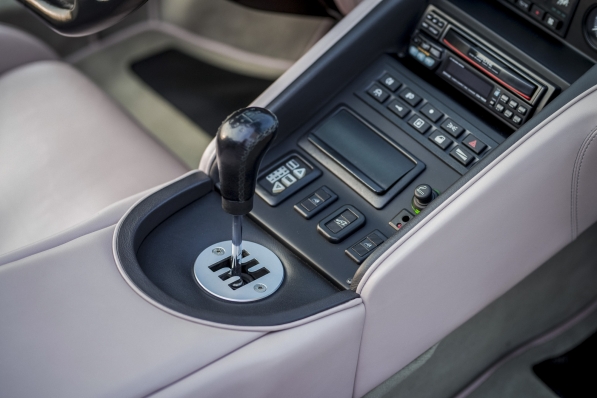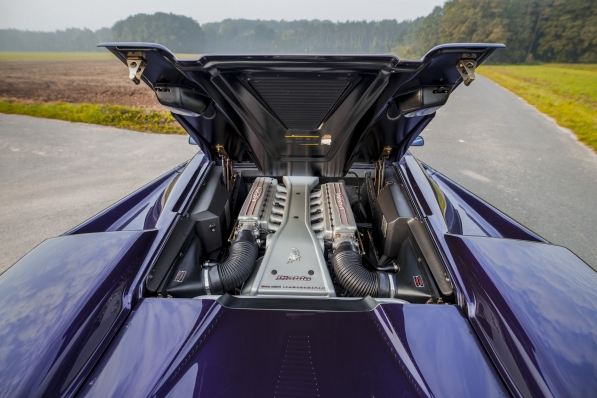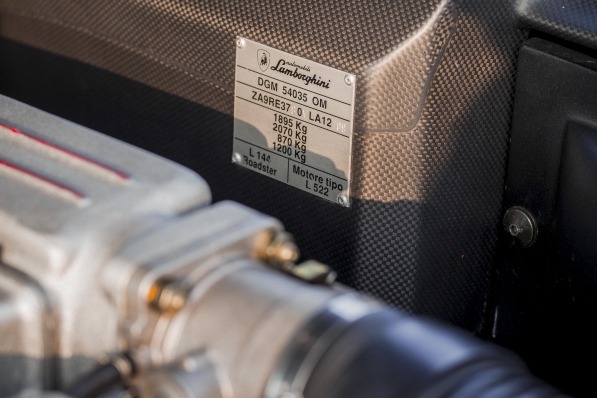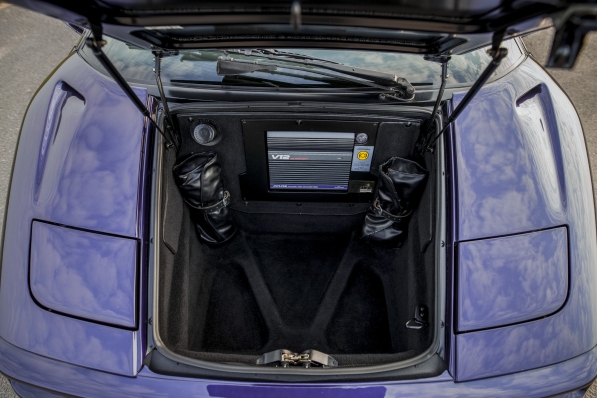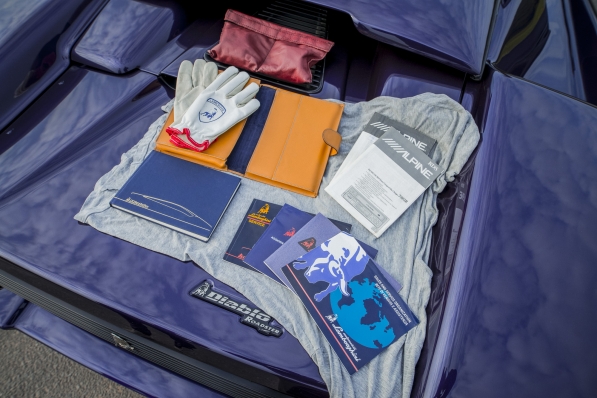 Lamborghini Diablo VT Roadster
The Lamborghini Diablo is the venerable successor of the legendary Countach from the 70s and 80s. The Diablo was presented in 1990 at the Formula 1 Grand Prix in Monaco. The Diablo was produced between 1990 and 2001. During this time, the model was constantly optimized and further developed. Thus, many different versions were created, starting from the early Diablo 2WD over the first all-wheel drive Lamborghini, the Diablo VT. In 1993, the limited anniversary model followed the 30th anniversary of the Lamborghini brand, the Diablo SE30. This model was characterized by unusual color selection, increased performance, new materials such as Carbon and a lot of Alcantara in the interior. Two years after the introduction of the SE30, a Jota kit was offered for the circuit, which should remain the strongest evolutionary stage of the Diablos. In 1995 the Diablo SV was offered for sporty ambitious riders, which is weight-reduced and very handy to move with rear-wheel drive only. One year later, the Diablo VT Roadster was presented, the perfect sports car for the summer. The Roadster was the variant of the connoisseurs, which especially in the USA high sales. 1999 after the takeover by Audi and new regulations the characterful folding headlights had to be replaced by fixed headlights. In addition, the passenger airbag was compulsory, whereupon the entire dashboard was redesigned. Towards the turn of the century, Lamborghini brought out the strongest street-legal super sports car, the Diablo GT with 575HP, which was limited to only 80 units. As the last model, Lamborghini presented the Diablo VT 6.0 which has received many new components. The last 30 units were sold as Diablo VT 6.0 SE, which was only available in three special finishes.
For sale is a well-kept Diablo VT Roadster * ZA9RE37B0VLA12709 *:
The vehicle was updated on 31.07.1997 to Touringauto s.r.l. in Milan / Italy in blu scuro / grigio and with rear spoiler. Shortly thereafter, the vehicle went to Germany to Auto Neuser in Neumarkt near Würzburg. Neuser sold the Diablo VT Roadster as a new car shortly afterwards to a collector to Wiesbaden whereupon the first registration on 13.08.1998 took place. On 29.08.2003 and 16.000km later the owner separated from the vehicle and sold it to a person near Gelsenkirchen. Three years later, the car was sold to a collector in Offenbach am Main, who has cultivated the car to this very day. The service intervals were always met and the car was meticulously warm. Of course the car was moved only in good weather. This specimen impresses with predominant initial lacquer, original interior and all documents, tools, gloves which were delivered by factory from new. In addition, a Lamborghini Builtsheet is included in the documentation. Obviously the car has Matching Numbers. The current mileage is 35.000km.
• Two owners car
• Mileage 35.000km from new
• Accident free
• Top condition
• First paint 90%, Interior 100% original
• Leather pouch, all manuals and servicebook preserved
• Tool bags, gloves, roadster specific parts preserved
• Rear spoiler (currently removed but included)+ Quicksilver sports exhaust