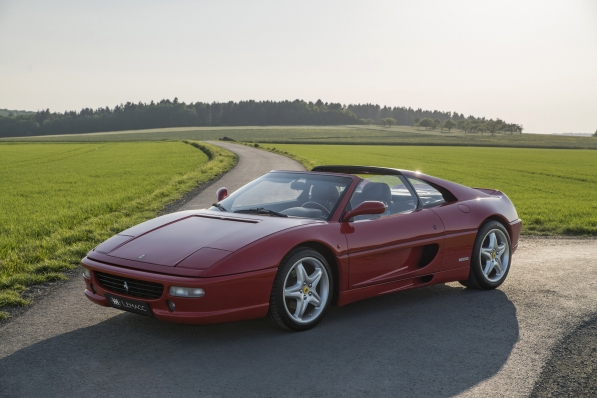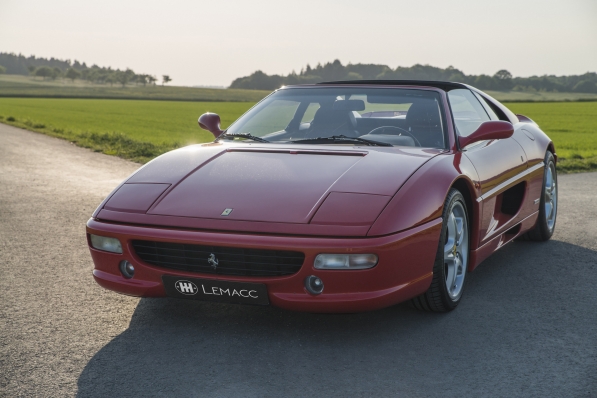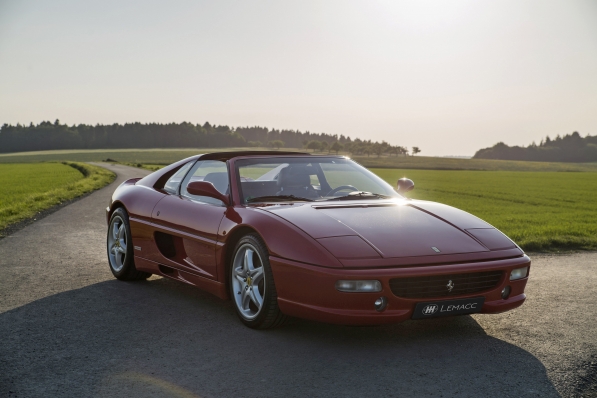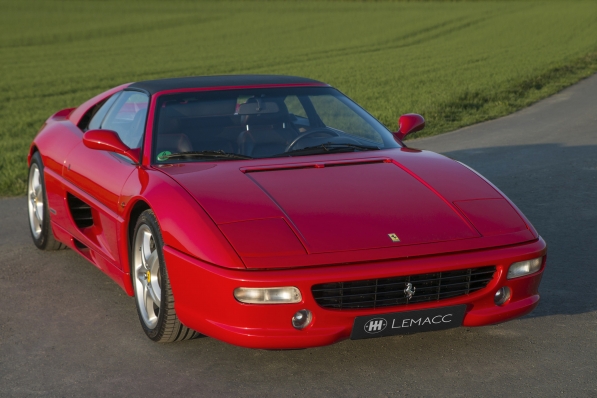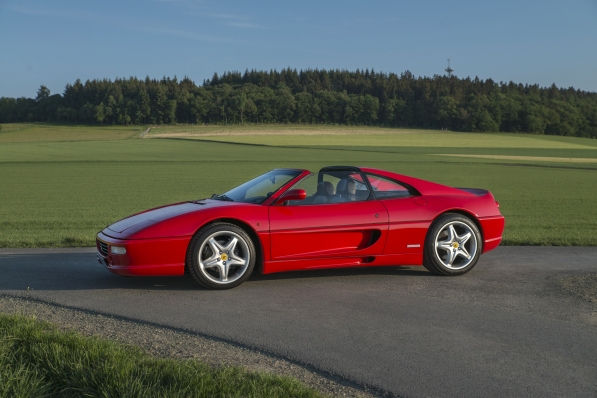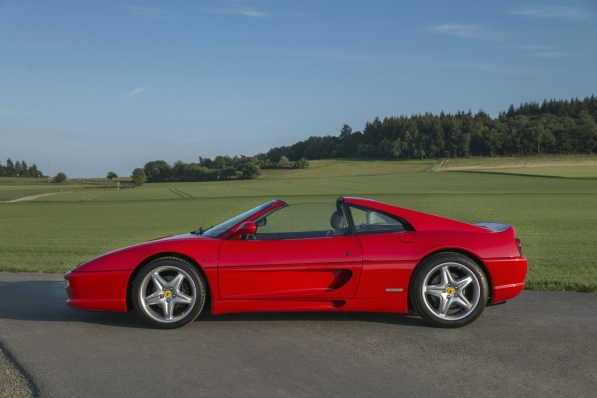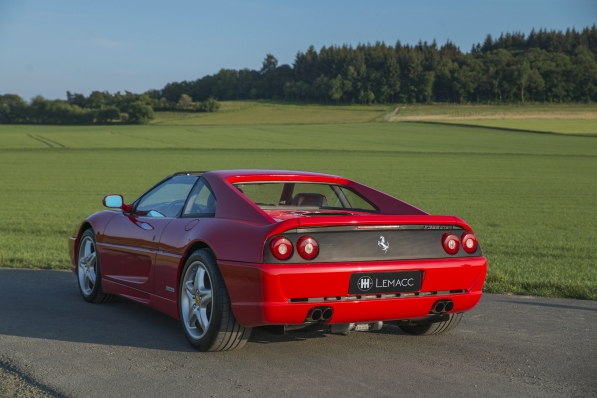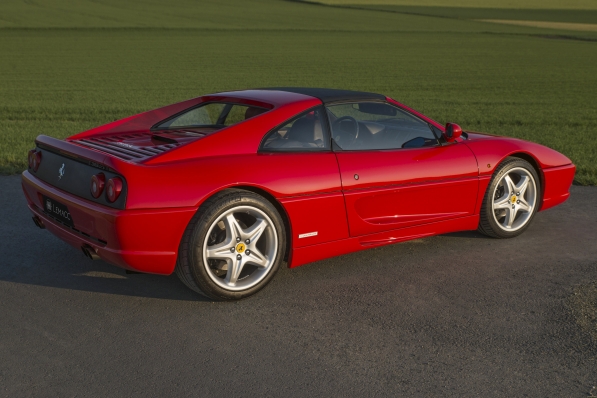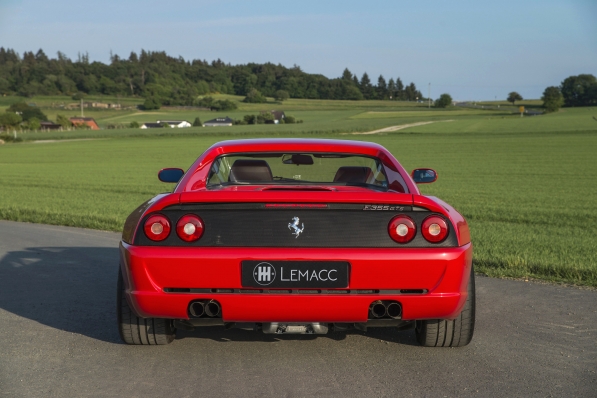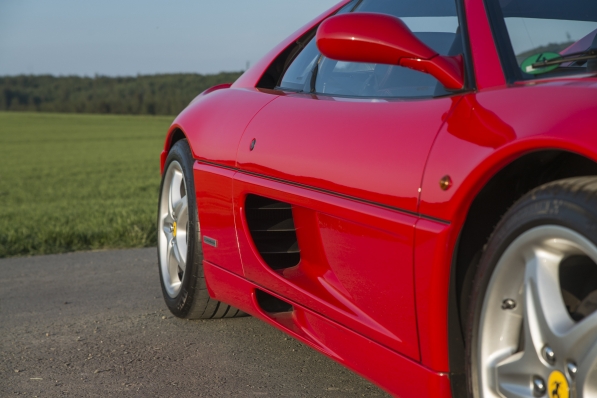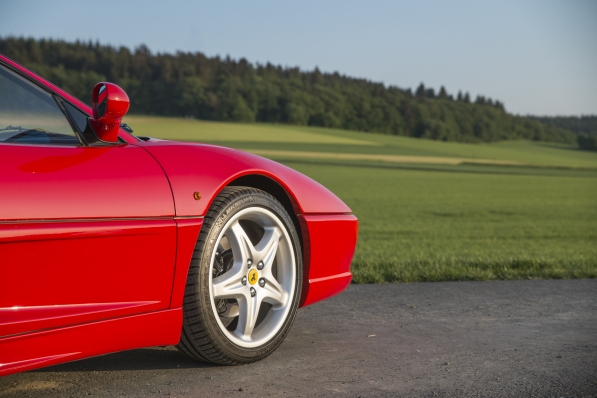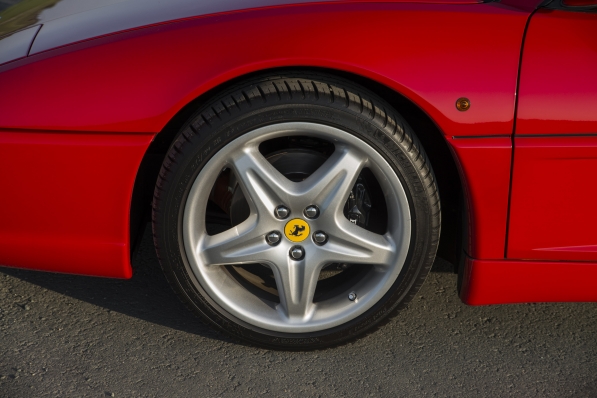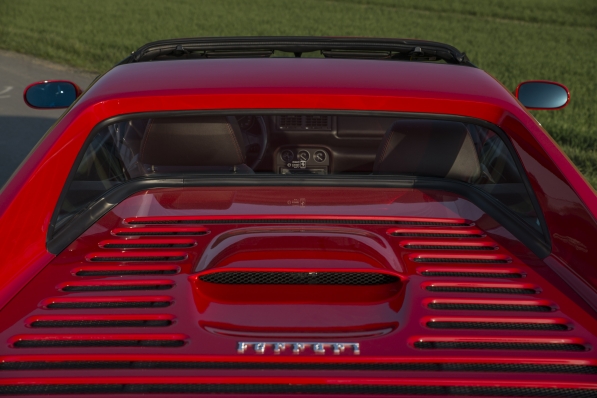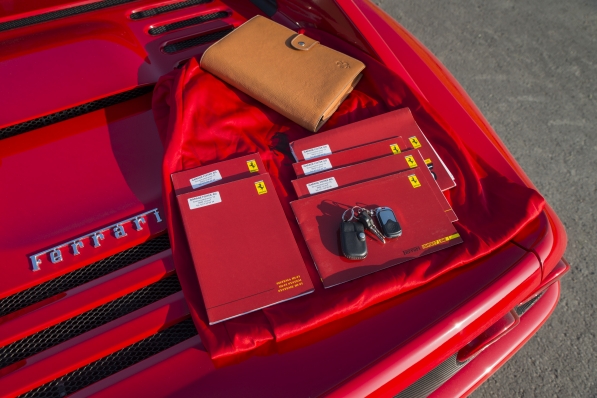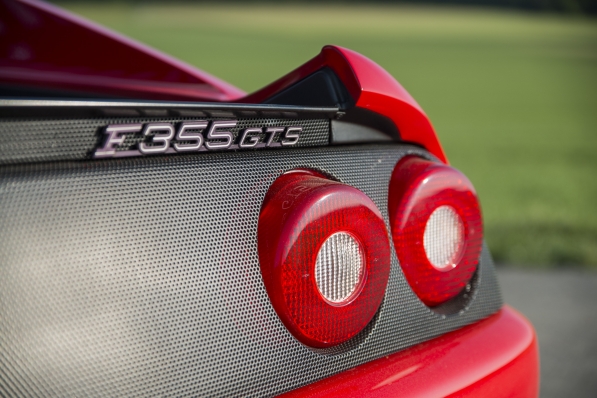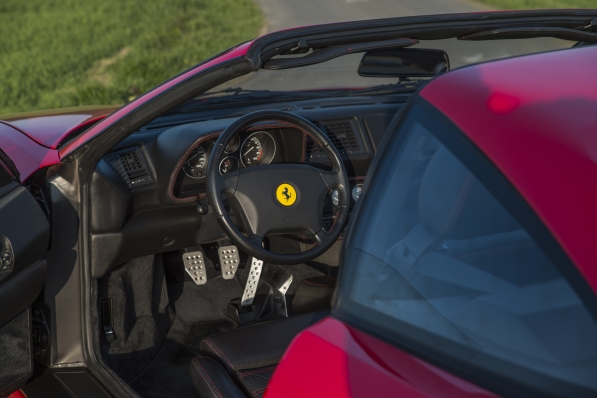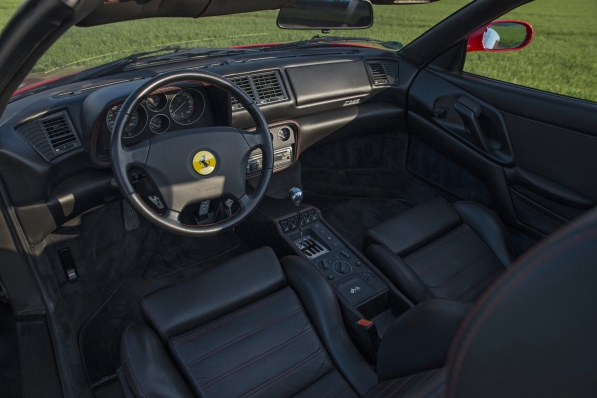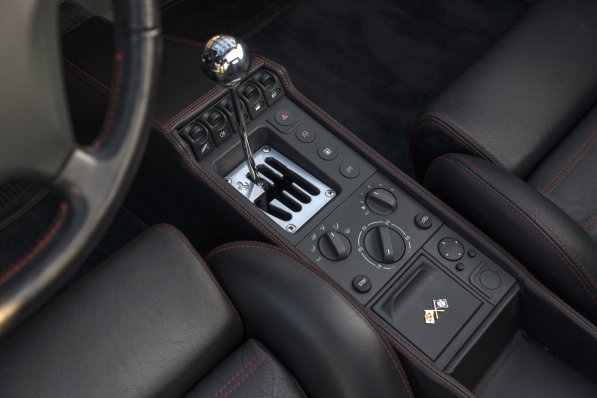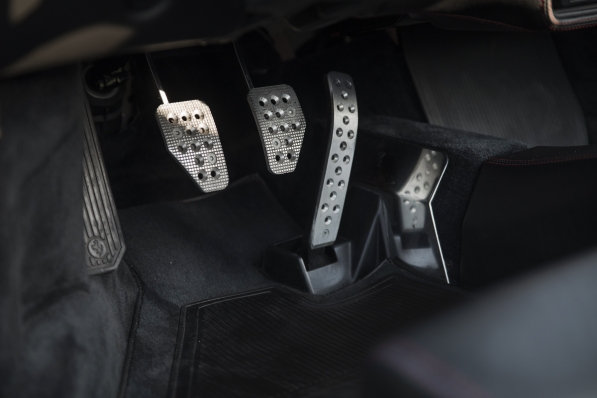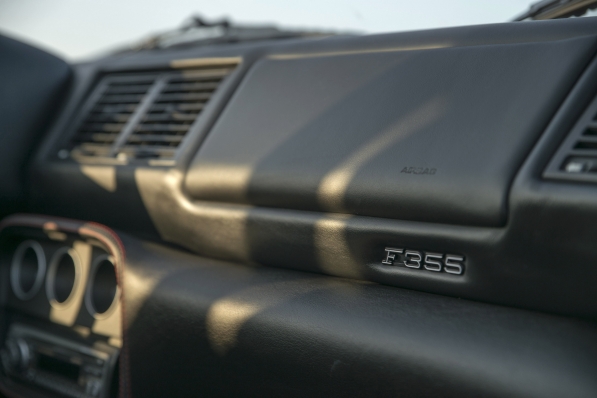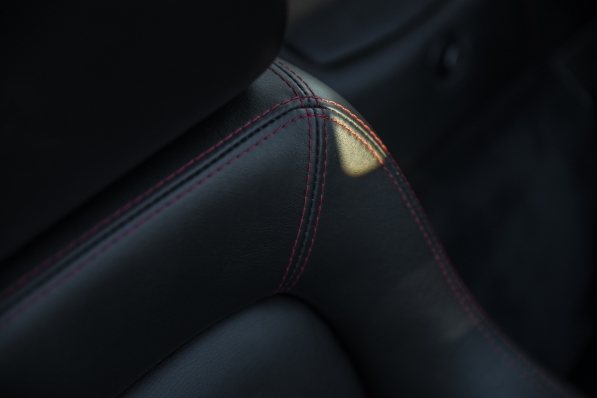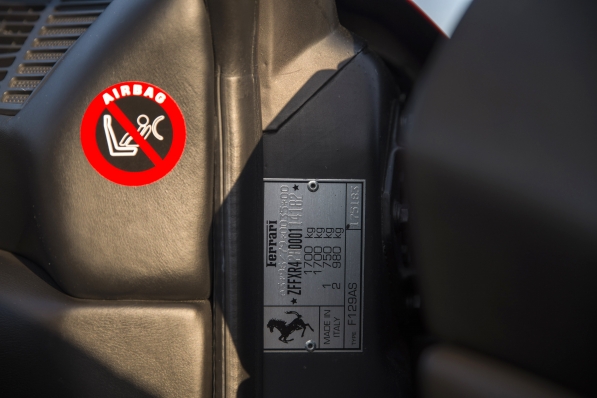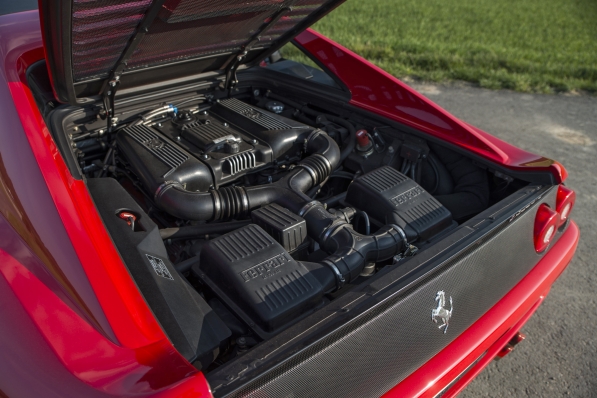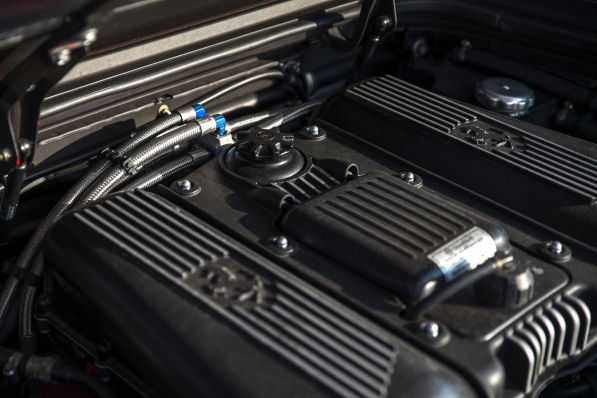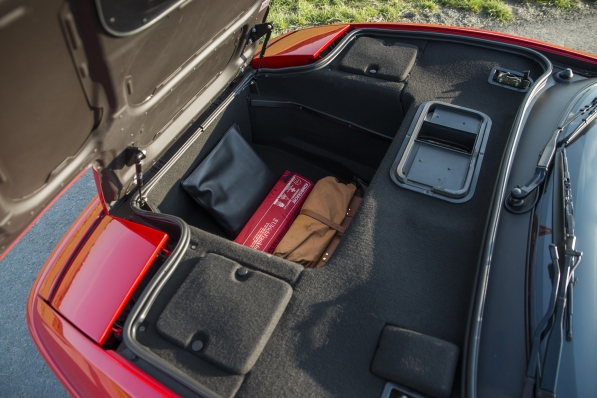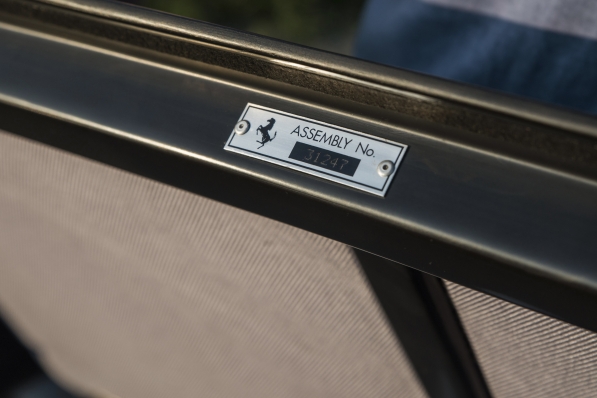 Ferrari 355 GTS

For sale is a well preserved Ferrari F355 GTS:

The vehicle with the chassis number *ZFFXR42B000114182* was delivered in spring 1999 to Garage Foitek AG/Schwitzerland with the color combination rosso corsa / nero with red stitching, 6 gear manual transmission and challenge rear grill. The first owner received the F355 on 26.05.1999. It is a very late example of the 2nd series with airbag steering wheel, the engine control Bosch Motronic 5.2 and further technical improvements. The first registered owner was a swiss resident who bought the car from Garage Foitek directly. In October 2014 the first owner separated and sold it to certified Ferrari dealership in Germany. In March 2015 the current owner bought the car from this particular dealership and wants to separate from this beautiful vehicle now.

This F355 GTS is in good technical as optical condition, the paint shows only minimal usage traces, the leather is in very neat condition. The original carpets are also still present and in very good condition. The tool kit as well as the Schedoni leather pouch with all documents are included too. The current mileage is 53.800km, can be covered by the stamped service intervals. This vehicle shines with a comprehensible history as well as a complete service book. The engine number and chassis number match (matching numbers).
This classic Ferrari F355 still has character, an open 6th manual gearbox, beautiful italian leather and a driving behavior that still requires skills to the driver. Such simple but beautiful cars are the testimonies of the past days and therefore very stable with increasing tendency.


• Swiss first delivery to Garage Foitek AG
• 6th manual gearbox
• Two owners car
• Top condition
• Service book continuously stamped by certified Ferrari workshops
• Mileage 53.800km from new
• Exterior "rosso corsa" in good condition
• Interior in "nero" with "rosso" stitching and original "nero" carpets
• Schedoni leather cap with all documents available
• Unused original tool kit
• Challenge rear grill
• Track extension (front/rear)
• Capristo sports exhaust with valve control (original exhaust existing)
• 50.000km inspection with toothed belt / tensioning rollers are due

Service history:
  5.846 km Inspection                                                                                     
  9.959 km Inspection 
14.715 km Inspection 
16.789 km Inspection 
21.360 km Inspection 
24.708 km Inspection 
28.296 km Inspection including toothed belt / tensioning rollers
30.280 km Inspection 
33.518 km Inspection 
36.895 km Inspection including toothed belt / tensioning rollers
39.608 km Inspection 
41.961 km Inspection